App Annie Index for April 2013 Games & Non-Games
So in today's article we're going to briefly go over the indexes from App Analytics company App Annie. While you can certainly find the FULL indexes for both the games and non-games, I will do my best to sum up the important stuff so you can get-on doing whatever you were doing (probably rushing to the closest bar to have the soup of the day – tequila).
First, lets look at games.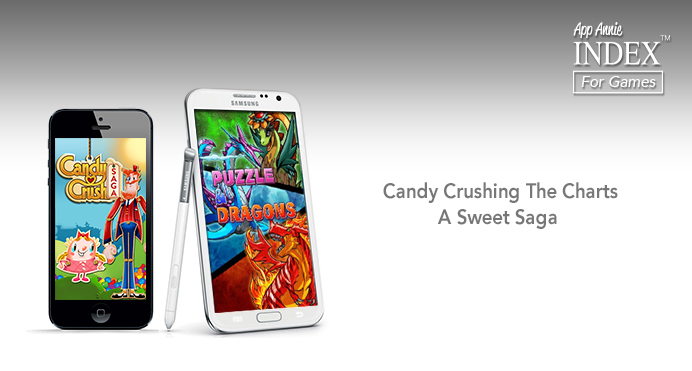 Across both iOS and Google Play we have Candy Crush continuing to lead the way with downloads, while Puzzle and Dragons is doing the same for Revenue.
When looking at the charts below it is evident that the Top Publishers by Monthly Downloads for iOS are:
1)EA
2) Ninjafish Studios
3) King
4) Gameloft
and 5) SEGA
All of which rankings either increased or remained the same since the previous index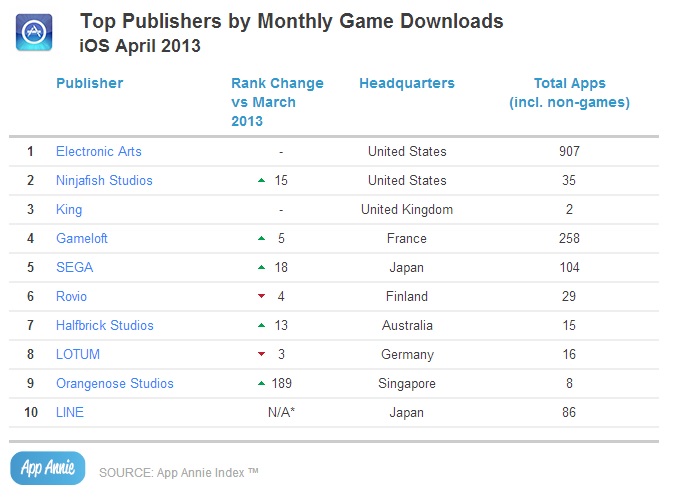 Looking over to Google Play we have:
1) Rovio
2) EA
3) Imangi Studios
4) Line
5) King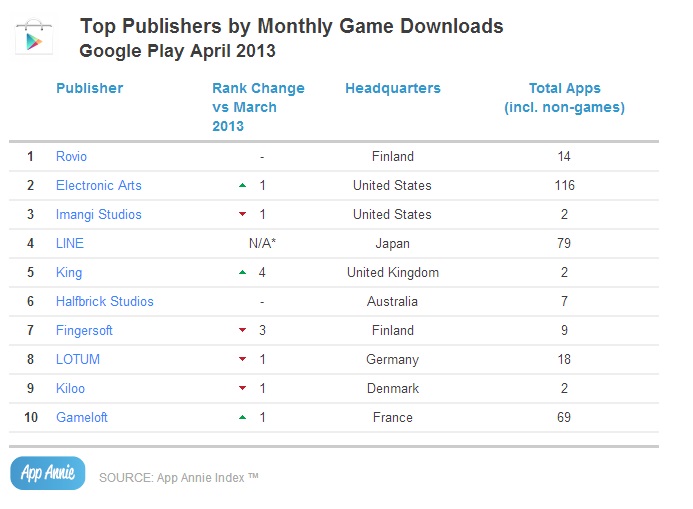 Looking at Revenue for iOS we have..
1)Supercell
2) GungHo Online
3) King
4) EA
5) GREE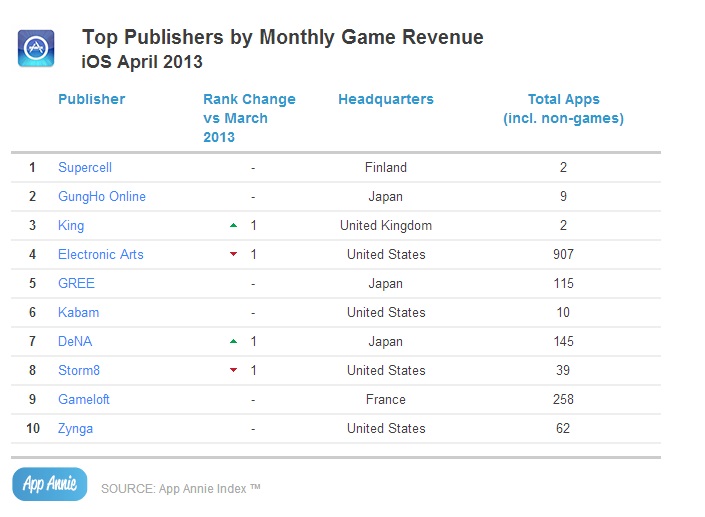 Looking to Google Play we have:
1)GungHo Online
2) WeMade
3) CJ E&M
4) Line
5) DeNA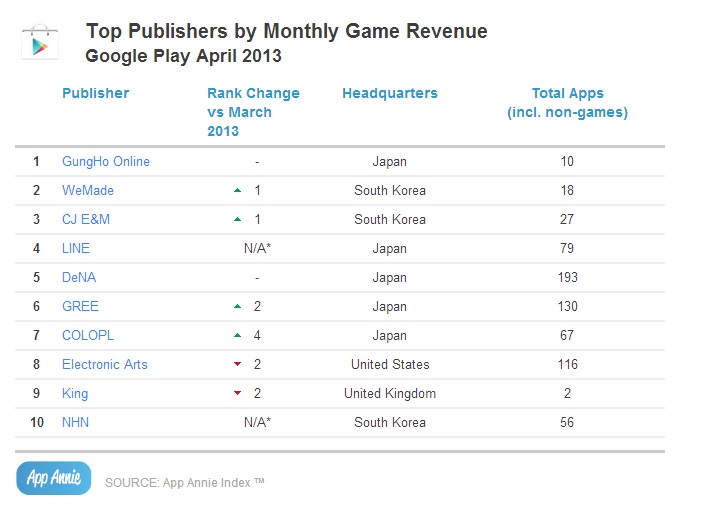 For a more in-depth break-down on WHICH GAMES specifically are performing the best in terms of downloads, and revenue you can see App Annie's Full Index of Games for the month of April 2013 here.
Moving on to Non-Game Apps.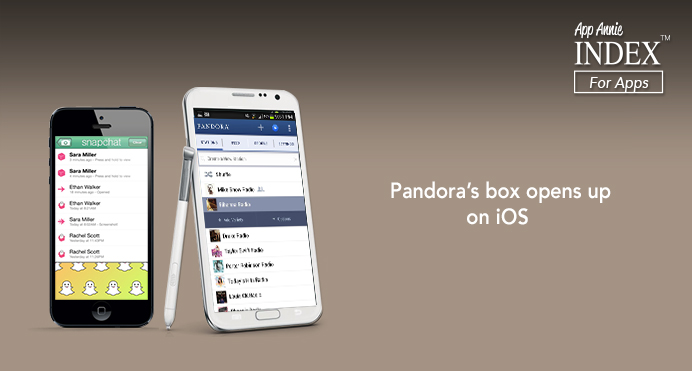 A big surprise here – Pandora has become the new top-grossing app publisher.
Aside from that there was an abundance of social networking and communication apps published primarily by the US and Asian companies. A few apps that stoodout are:
Snapchat and Vine, which combine aspects of both social and photo & video.
MLB.com At Bat also ranked among the top 5 grossing apps across both iOS and Google Play in April as the US baseball season was/is underway.
More in the images below for your viewing pleasure :).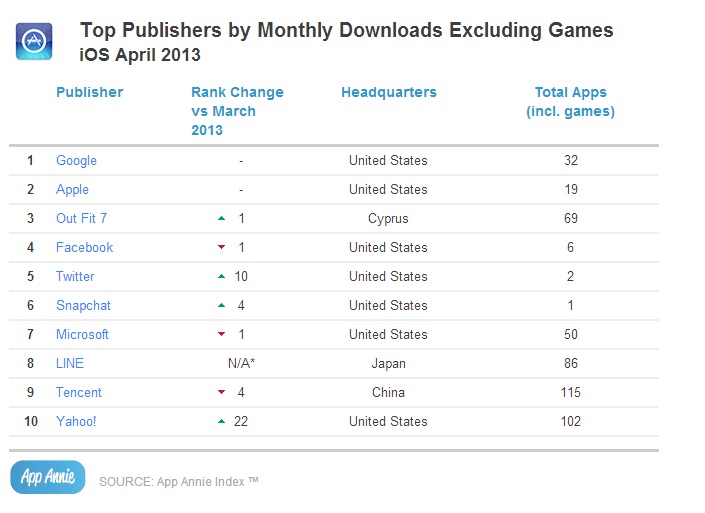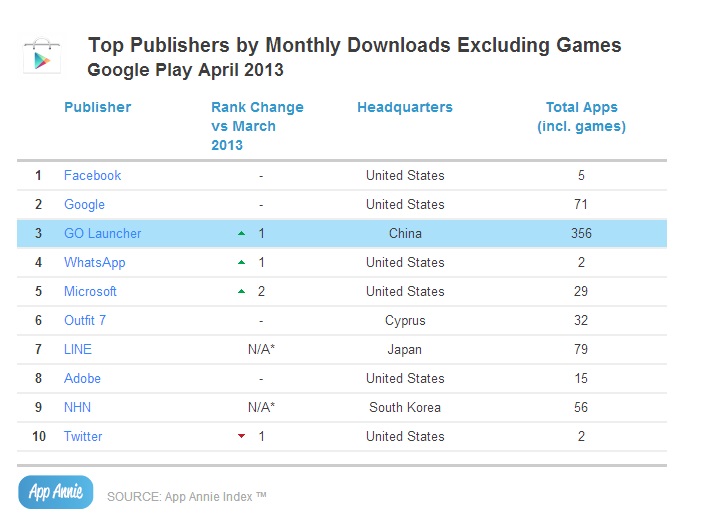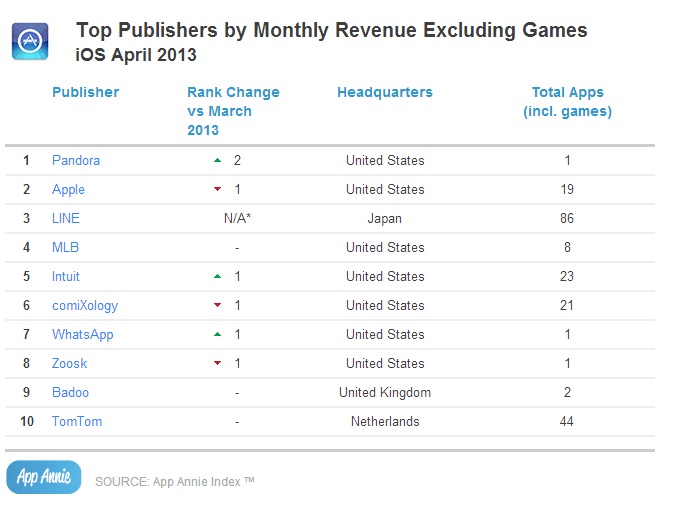 Again, if you feel so inclined to see the FULL index for non-games you can do that here.