Everything You Need to Know from iPhone 7 Event
 Apple's Sept 7th iPhone 7 Event
Apple Music: Has grown to 17 million subscribers. iOS 10 facilitates the listening experience and Apple Music also has exclusive content, from over 70 artist releases this year alone. One of the most popular events is of of course the Apple Music Festival, this year taking place in London.  Celebrating the 10 year anniversary with the following Artists: Elton John, The 1975, Alicia Keys, One Republic, Calvin Harris, Robie Williams, Bastille, Britney Spears, Michael Buble and Chance.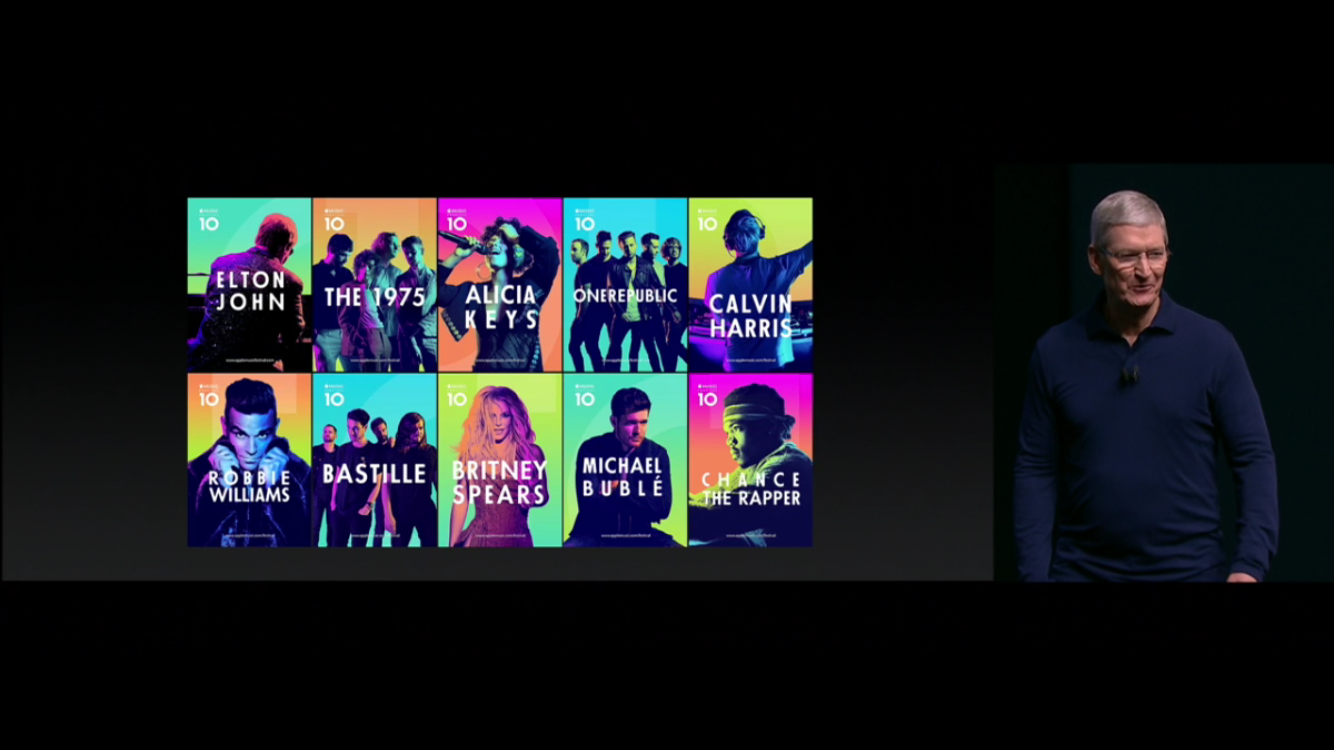 App Store: Over 140 billion Apps downloaded from the App Store. Last two months have had 106% growth YOY alone. App stores has also generated 2x more global revenue than Google Play. 500,000 games in the App Store alone. Apple will now be home to Mario on the iDevices. Super Mario Run, will first be exclusively released on the App Store. For the first time, you can play the game one-handed. Whether that's: on the subway, eating a hamburger, or while eating an Apple. In addition, with Battle Mode you can play against your friends and others around the world. Super Mario Run will be for a "set price" that will be disclosed at a later time, 'just in time for Holidays'. In the meantime, there will be a new set of Mario Stickers released with iOS 10.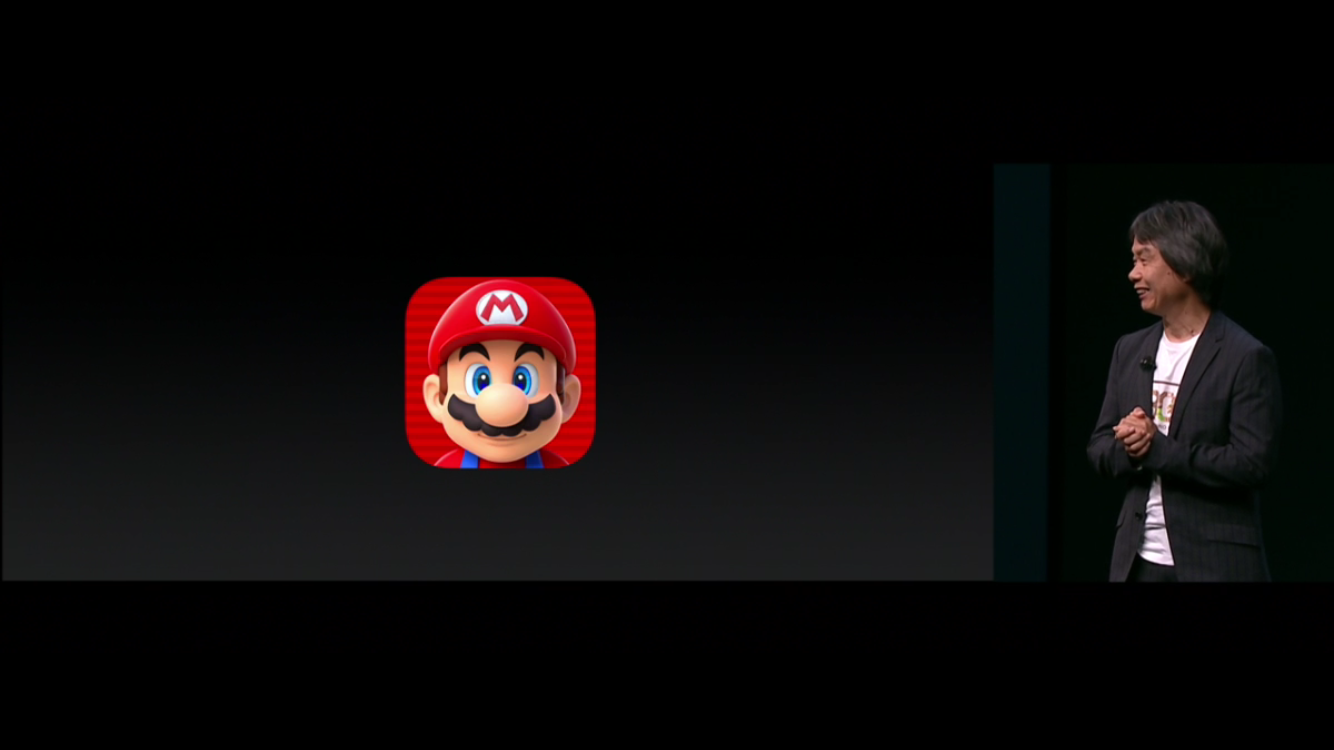 Education: ConnectED, Apple supports 450 schools, 4,500 teachers, and 50,000 students. This year they're giving teachers in the networks new Apple Devices to enable them. They're also making an effort to push Swift Playground to help teach kids how to code. iWork,  has new real-time editing.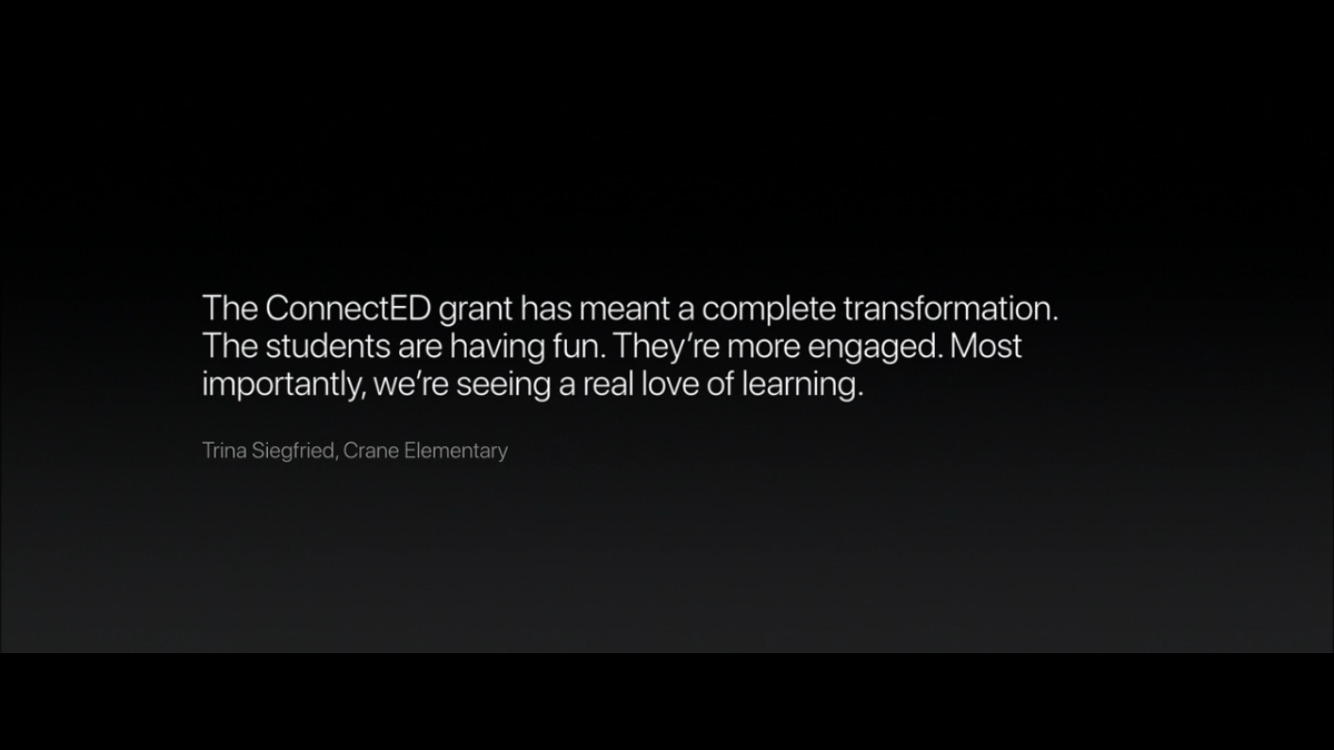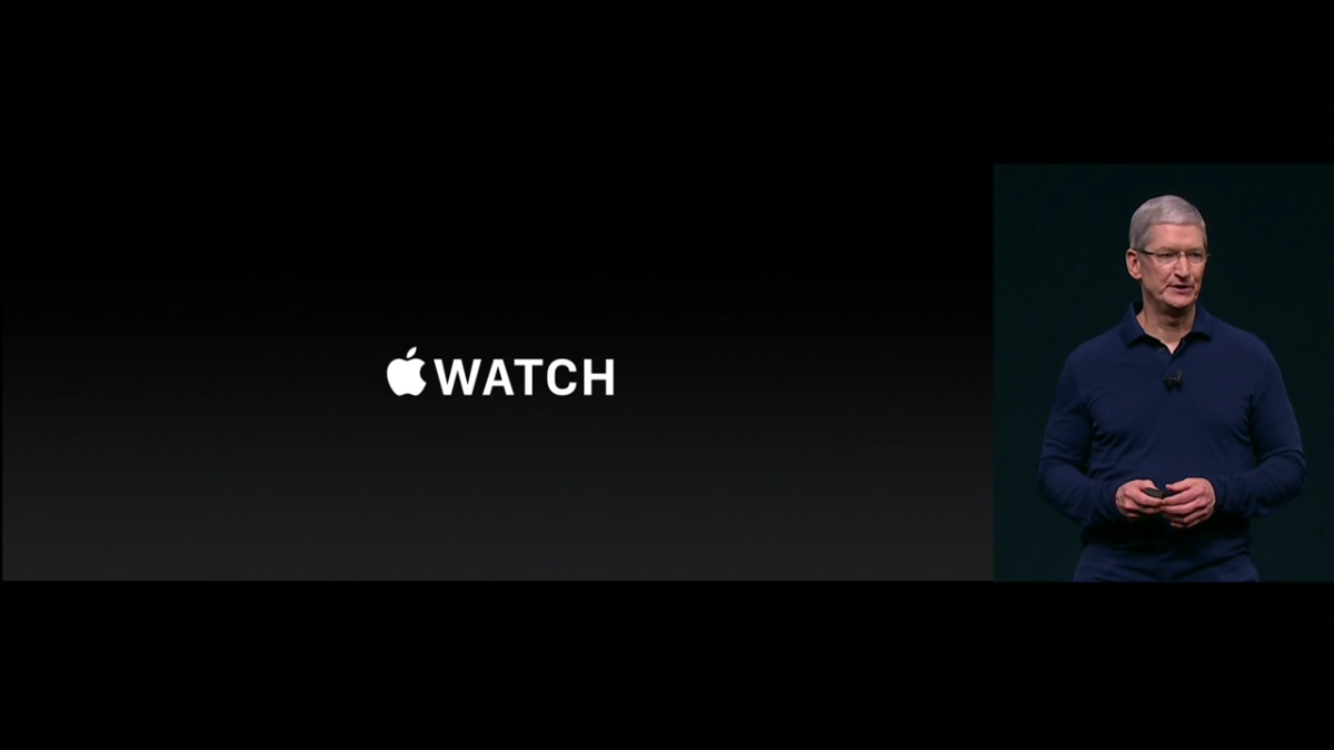 Apple Watch 2: Apple Watch became the #2 watch brand in the world, and #1 smartwatch in the 8-months of shipping. It's #1 in customer satisfaction. WatchOS 3, has a new App called 'Breathe' to: remind you breathe. SOS mode allows you to hold the crown to contact emergency personnel and your emergency contacts.
Pokemon Go is coming to the Apple Watch. Pokemon Go has been downloaded more than 500-million times since it's launch in January. Pokemon Trainers have watched more than 4.6 billion Kilometers playing the game.  Developed, 'Pokemon Go Plus' which will be discussed later. But the integration will now help Pokemon Trainers keep tabs on their stats from the game. Hatching eggs, Pokestops, and more.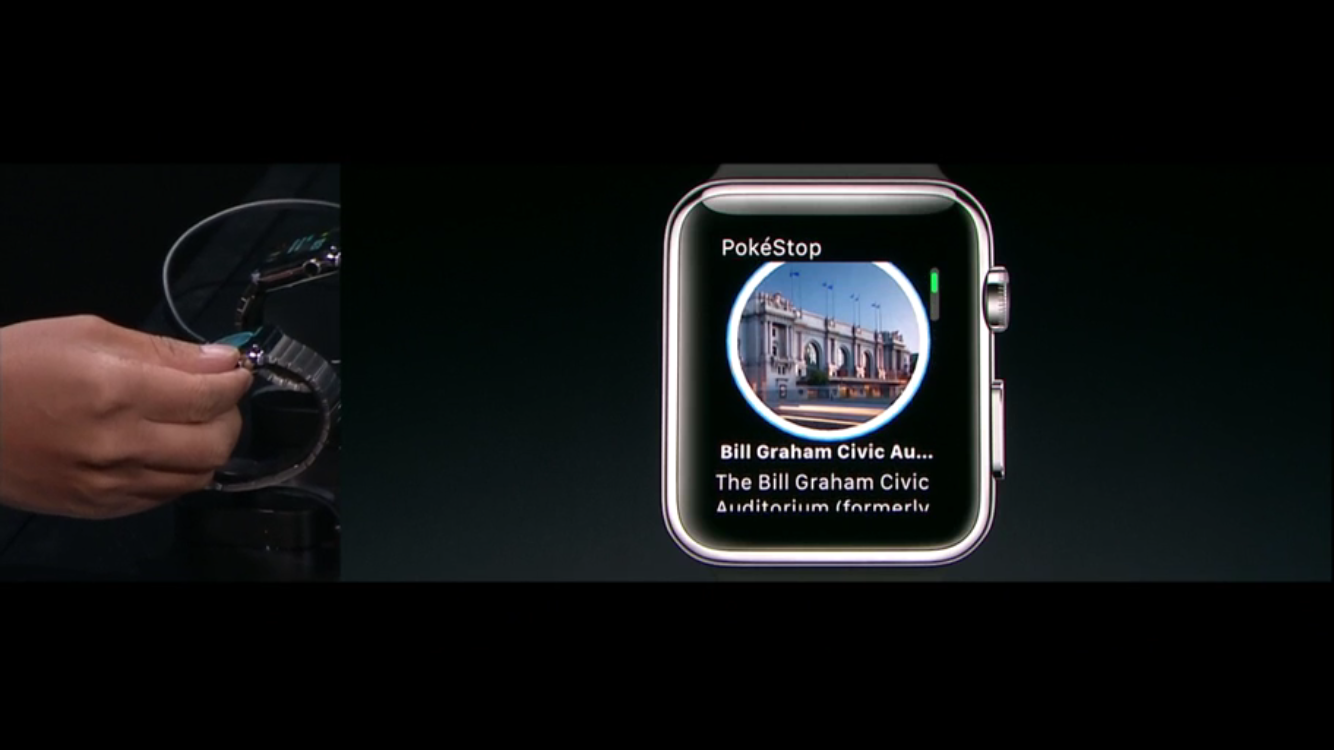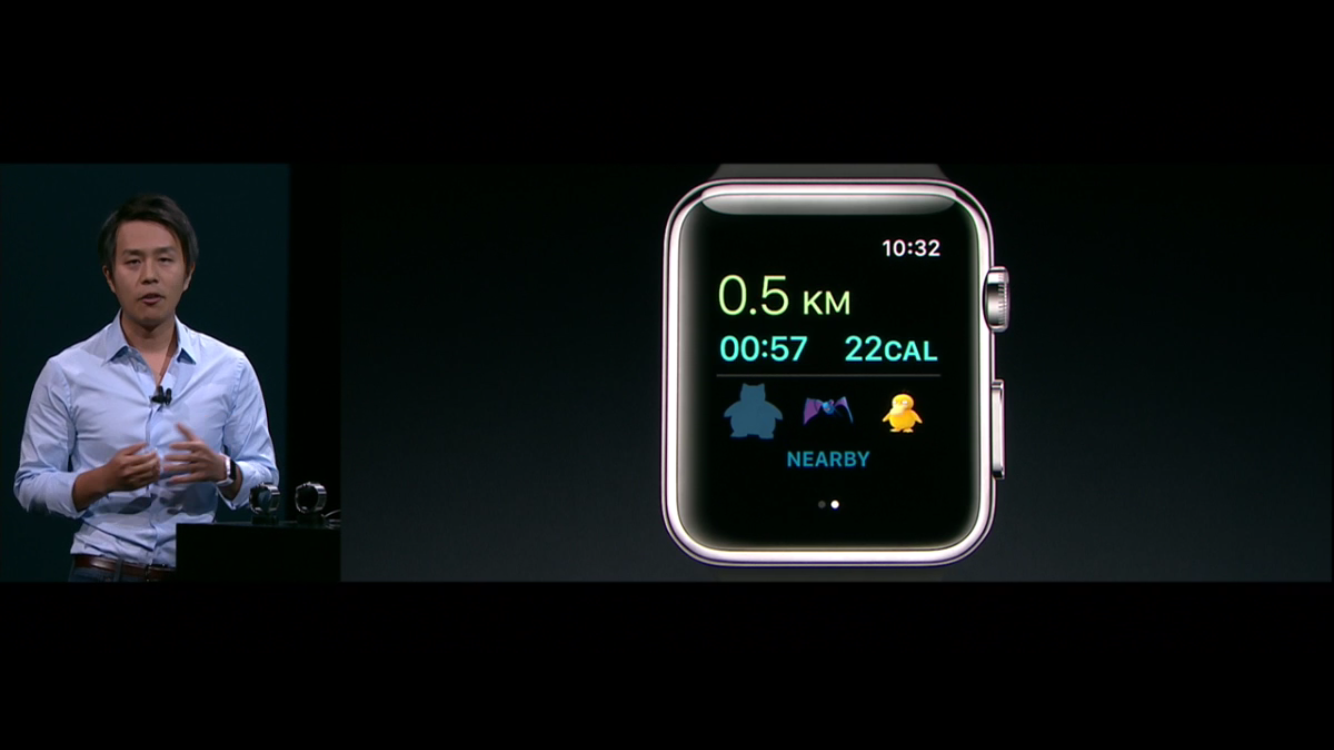 The New Apple Watch – Series 2: Is swim-proof: water resistant up to 50 meters. Now calculates calorie burn for swimmers also. As for features the new Series 2 comes with: a new dual core processor, GPU that's 2x faster, 2nd-gen display that is 2x brighter before. It is the brightest display apple has ever shipped @ 1000 nits (that's a lot of nits). Built-in GPS is also now standard for users who want to go on a run without their phone. View Ranger is a new 'Hiking App' which gives GPS coordinates to guide you on your hikes.
Series 2 comes in: aluminum, Stainless Steele, and new Ceramic. They're also being offered alongside with Hermmes watch bands. New special watch designed with runners in mind called: Apple Watch – Nike Plus (see images below):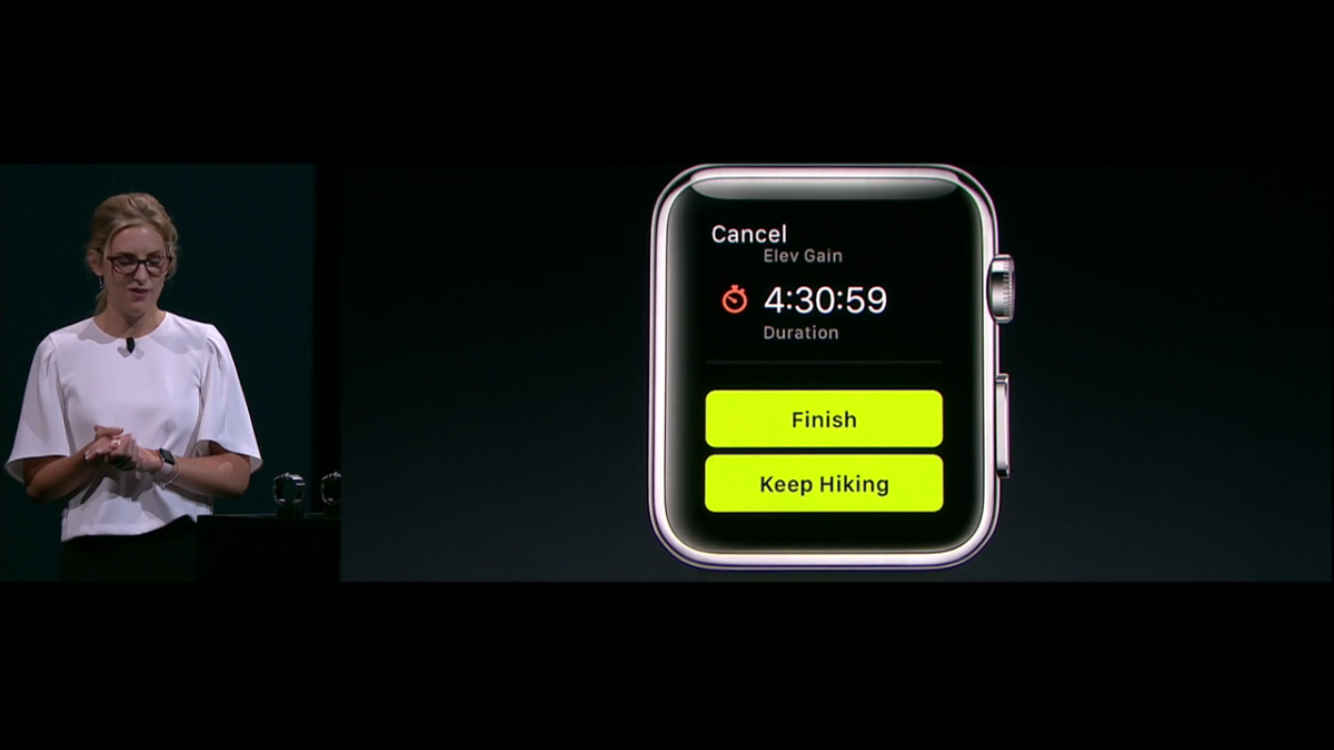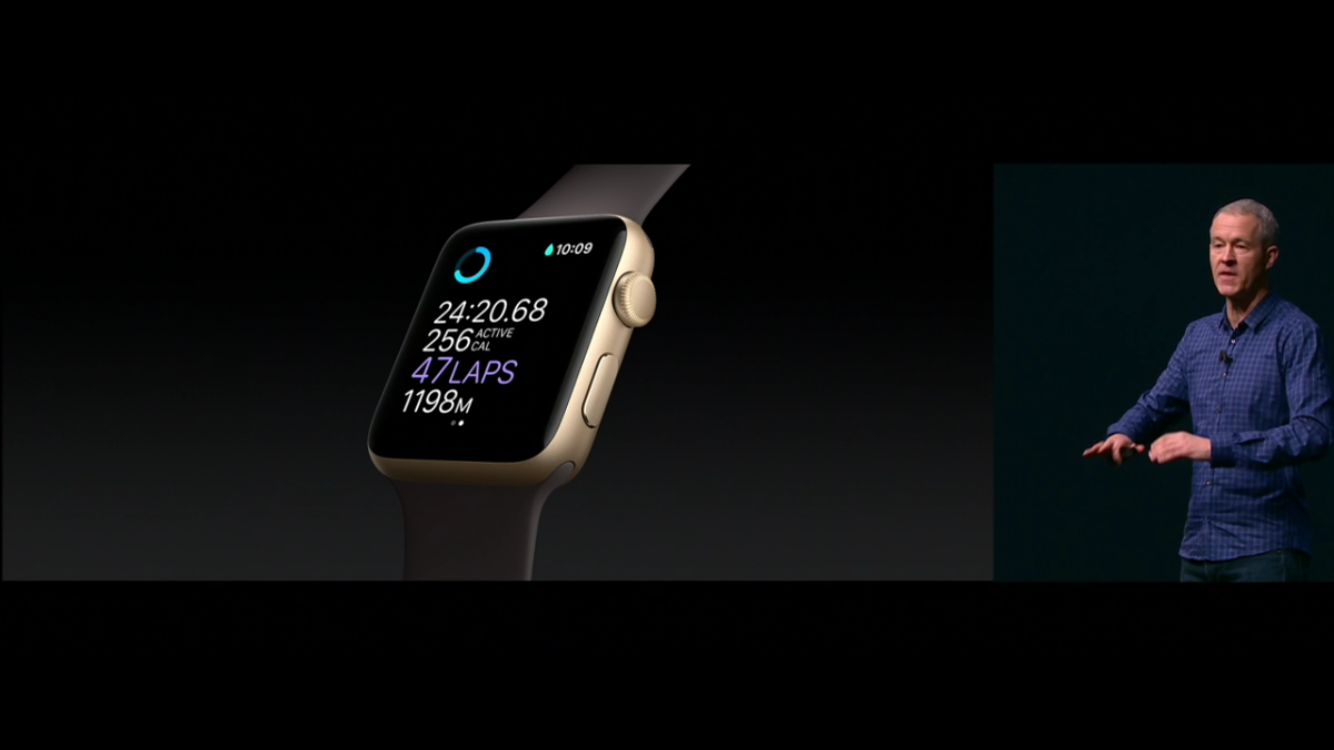 Gives distance at a glance, prompts motivation from Apple Watch by inviting the wearers to run depending on different conditions: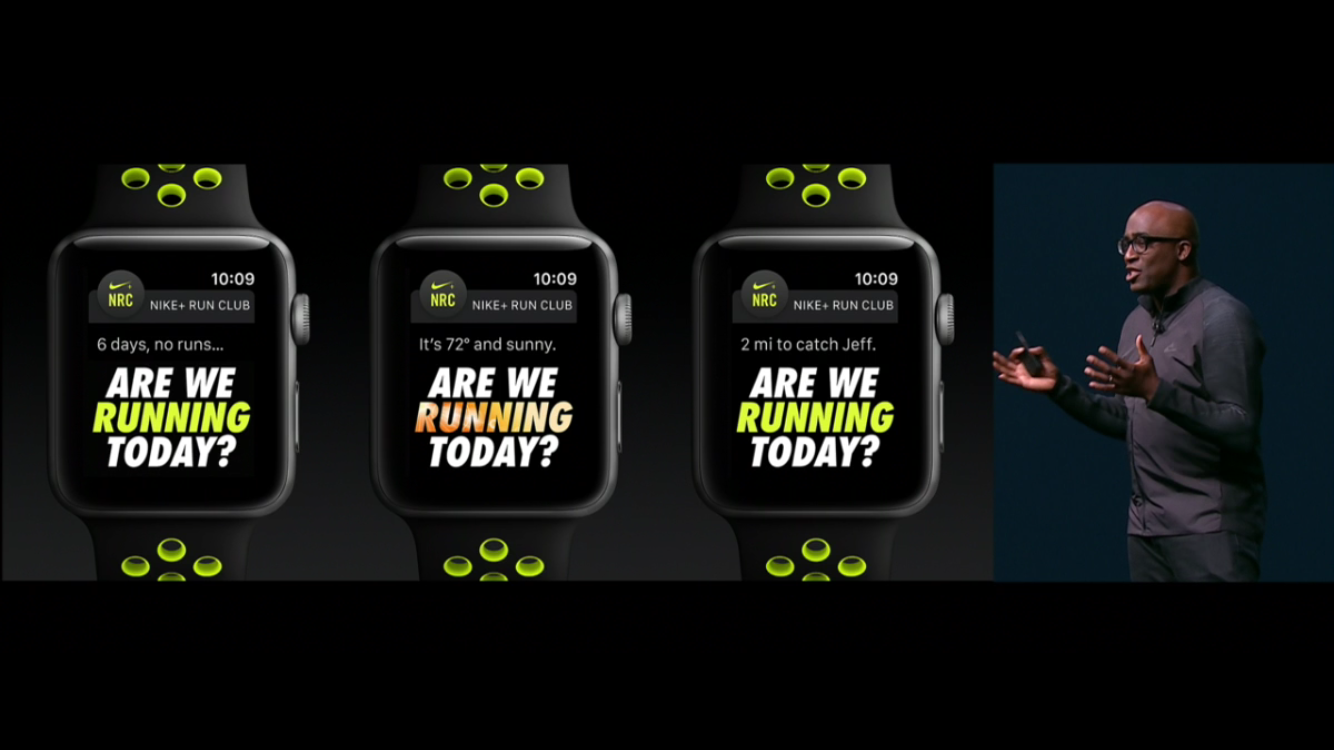 Every-Sunday they will have a special 'Run Event' called "Just Do It Sundays' to run with wearers from around the world. Available in 4 colors, and aims to be your running partner.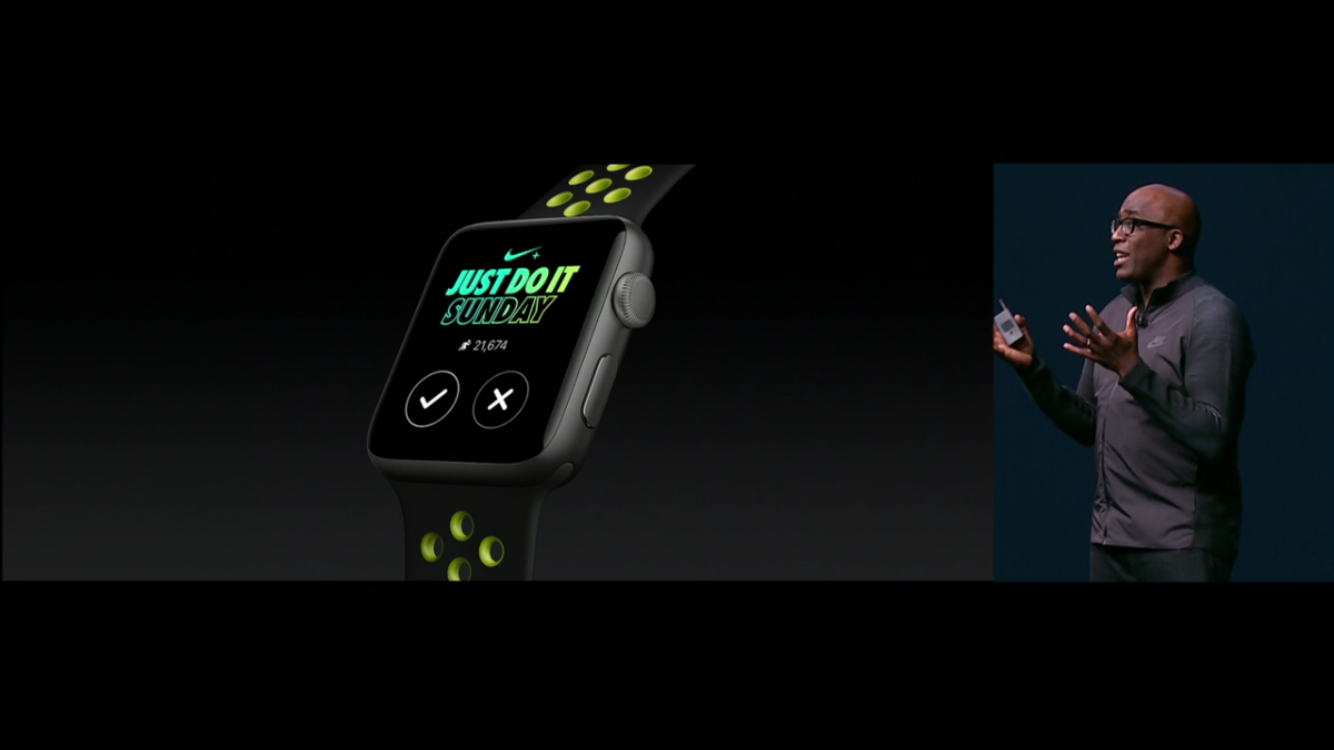 Apple Watch – Series 2 will be starting at: $369 as will be Nikes Version.
Apple Watch – Series 1 will have internals upgraded and be selling for $269 starting September 9th.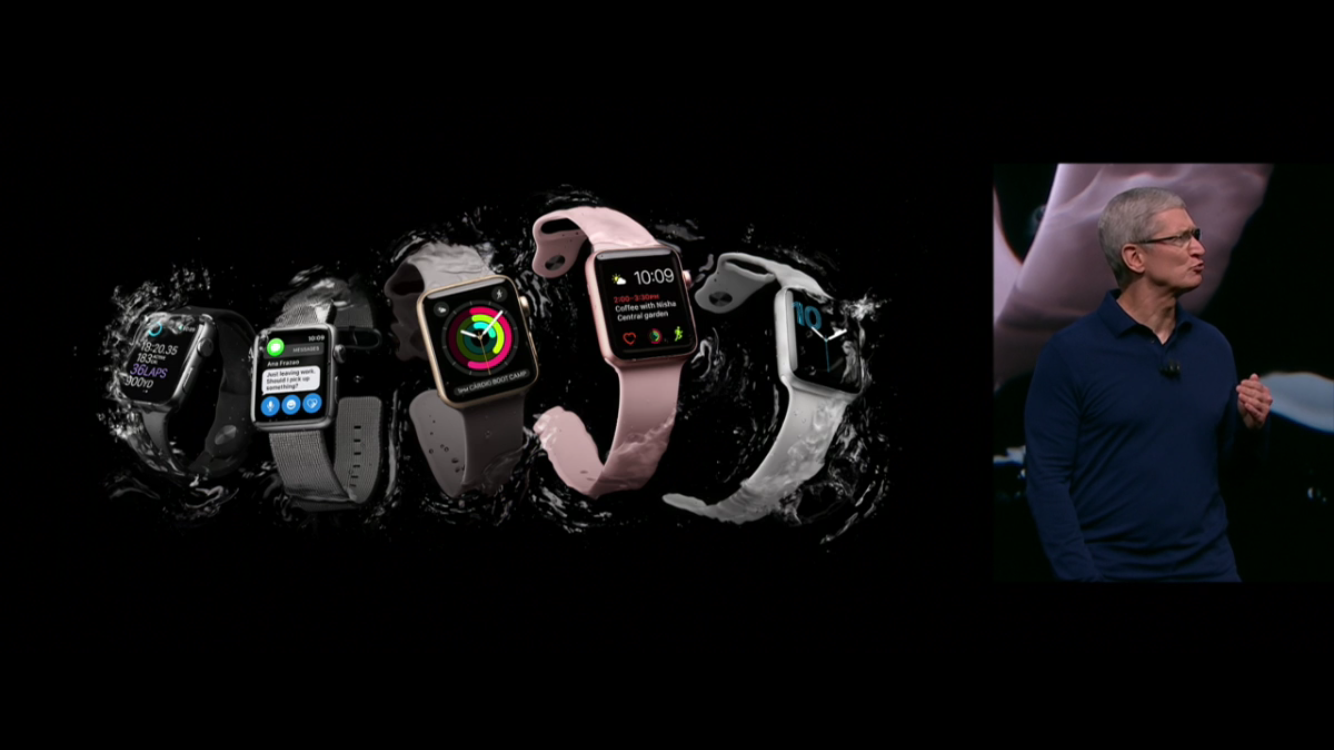 Pre-orders for Apple Watch Series 2 will begin on September 13th.
Pre-orders for new ceramic version will begin on September 16th.
Apple Watch Series 2, Nike Plus will begin  late October.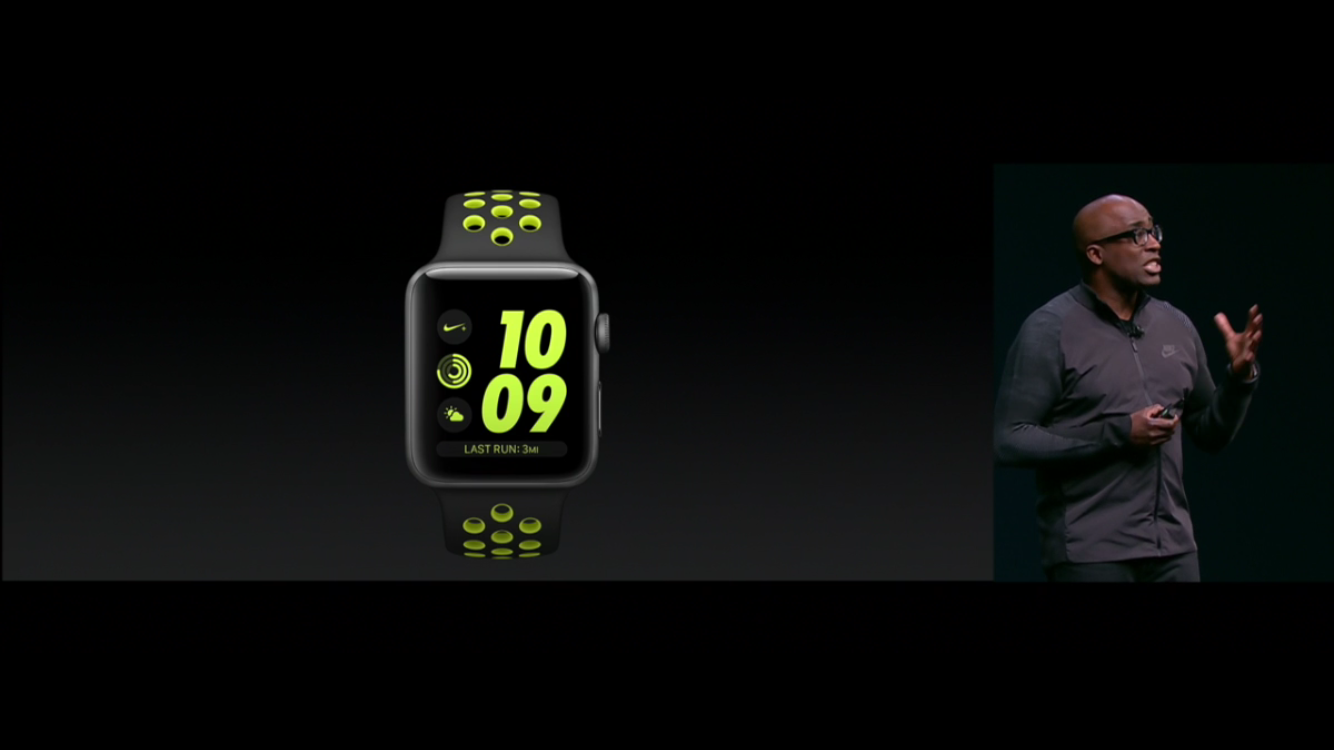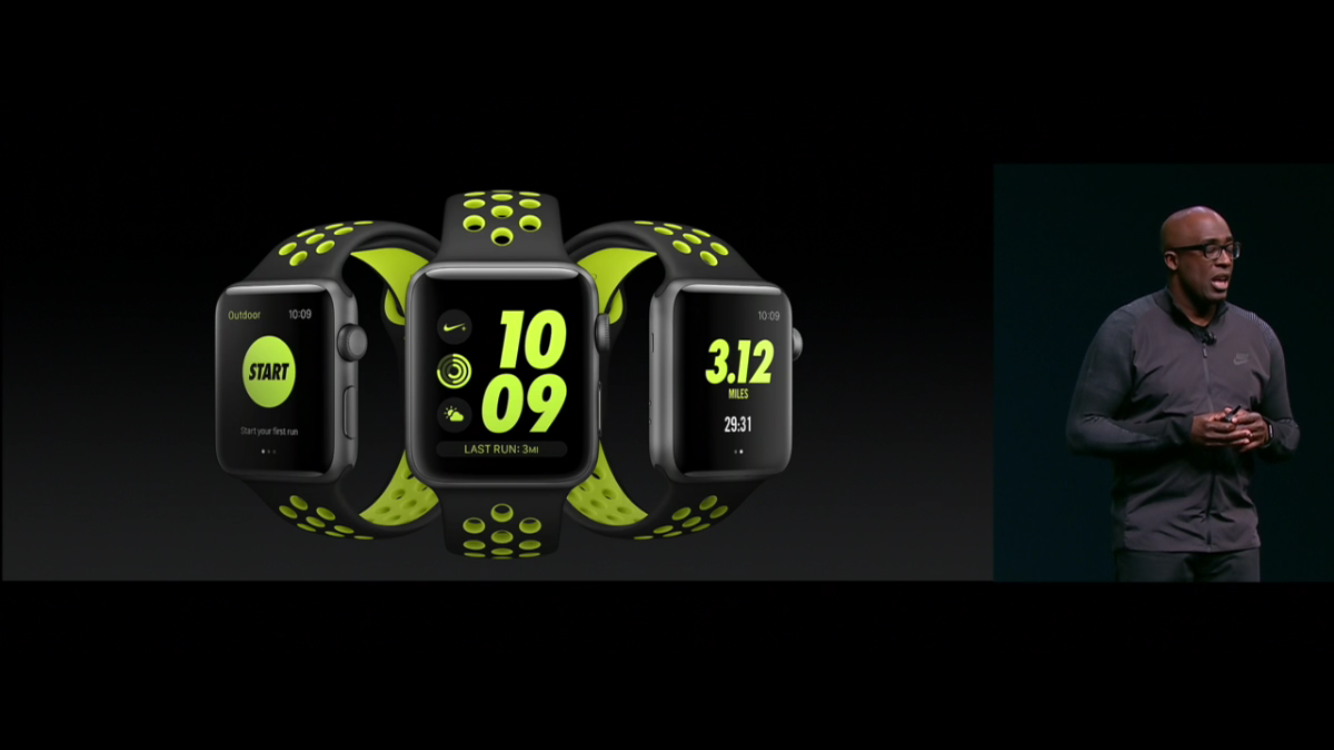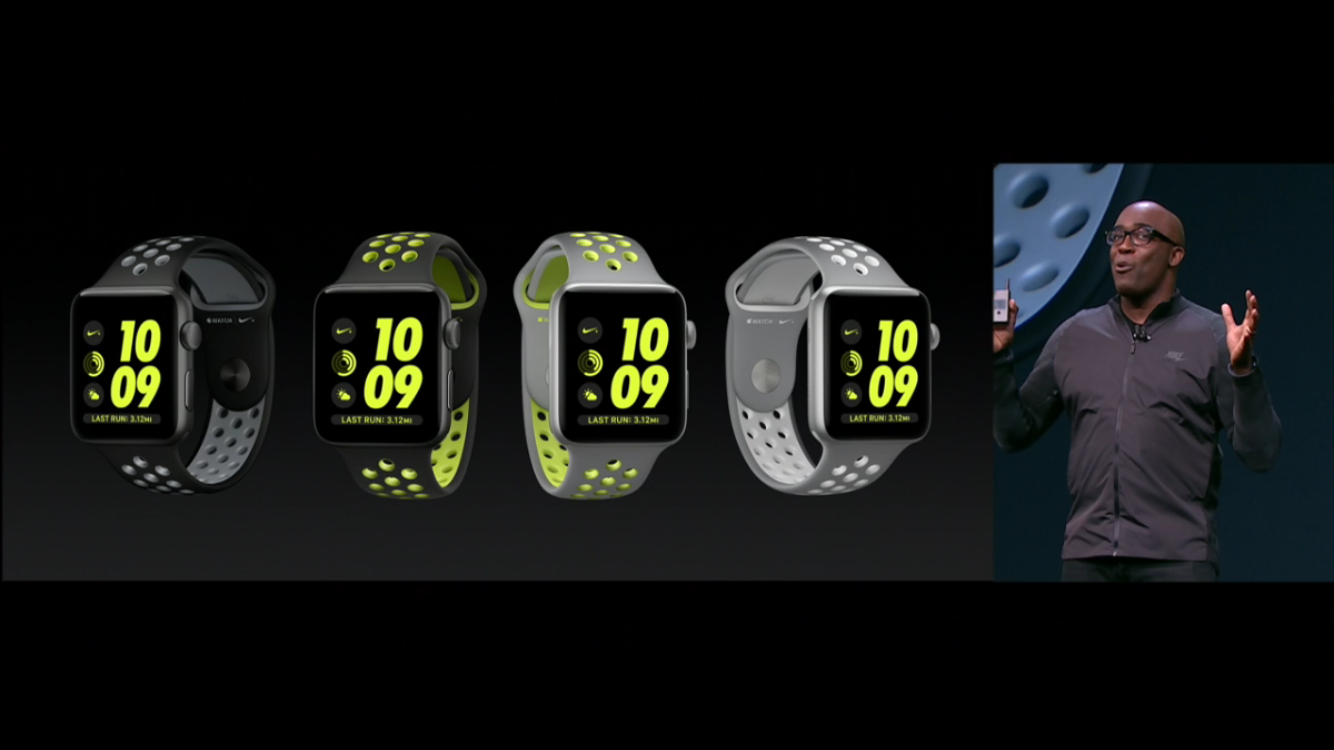 Apple iPhone 7 and iPhone 7 Plus Debut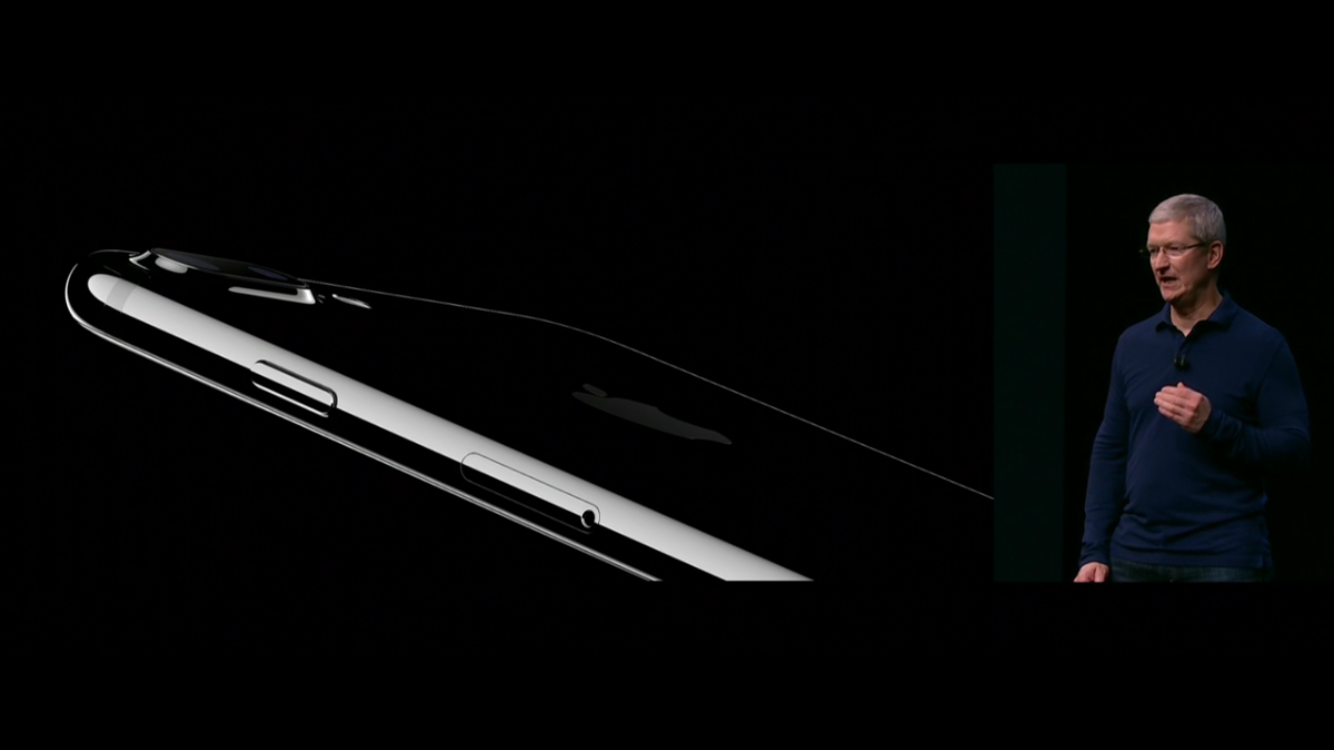 iPhone: Has been sold more than 1-billion times. Biggest iOS release ever will be coming along with it, big things coming via Homekit and from Siri. iMessages is changing in a big way as well. As for the iPhone 7 here are the important things to know about it:
New Jet Black Color, High-Gloss with a seamless surface. Also, just black.
Other colors include: Gold, Silver, and Rose Gold
Re-designed the Home Button to provide haptic feedback among other things..
The new enclosure from the iPhone 7 and iPhone 7 plus are water and dust resistant. (follows: IP 67 Standard)
Camera:

Optical image stabilization
Up to 3x longer exposure Larger f/1.8 aperture
new six-element lens
new high-speed sensor (60% faster 30% more energy efficient)
New Flash (Quad-LED, True tone flash, 50% more light; Flicker Sensor)
Apple-designed image signal processor
Live Photos, now have: Editing, Capture API, and an Editing API

With iOS you can now capture raw images.

New 7MP front-facing camera, has wide color gamut


iPhone 7 Plus will have TWO 12MP cameras – one has a wide-angle, the other has a telephoto lens to allow you to change the focal length. Creates a greater image quality of 4x+ when zooming in. When using 'Portrait' mode with the iPhone 7 Plus telephoto lens you will see a real-time preview of the camera you're going to take, below are 3 images taken with the iPhone 7 plus. Feature will come as a free update to all iPhone 7 Plus users later this year.




Retina display: now 25% brighter, wide color gamut, Cinema standard, color management, 3D Touch.

Instagram already on track to utilize all new features re: Retina display and new Cameras


Speakers: Stereo speakers, 2x louder, increased dynamic range

Apple Earpods: Connecting via Lightning connector. There are over 900 million Lightning connector devices.

Including new Lightning earpods with every new iPhone AS WELL AS a new Analog-to-Lightning adapter.
Reasons they're moving on: have shown they can / just because, to maintain space, because of what they think it should be like – needless to say, all subjective.

Wireless: New, Apple Airpods – Has new Apple W1 Chip, Infrared sensors only play when in your ears, 5-hours of listening on single charge. Charging case provides 24-hours of battery life/ total listening.

Set-up is two steps: Open the case, choose "connect" on the prompt that will appear. That's it.
Plugging the case in charges both the Airpods and case at once.
Costs: $159, ships September 19th.
New SoloBeats 3, Powerbeats3, and BeatsX models going on sale also.




Apple Pay: New Felica technology, coming to Japan.
Performance: New A10 Fusion Chip, Four-core CPU; 3.3B transistors. Two high-performance cores, two high-efficiency cores run at 1/5 the power. Apple-designed performance controller determines which to run. Graphics Performance; 50% faster than A9 and 3x faster than A8.


Battery Life: Longest battery life – ever in an iPhone, see image below. On average 1-2 hours more from iPhone 6S and 6S Plus models.

Cost: Starting at $649 | 32g, 128g and 256g. iPhone 7 plus starts at $749 | 32g, 12g, and 256g.
Availability: September 9th for pre-orders, ships September 16th; iOS 10 available September 13th.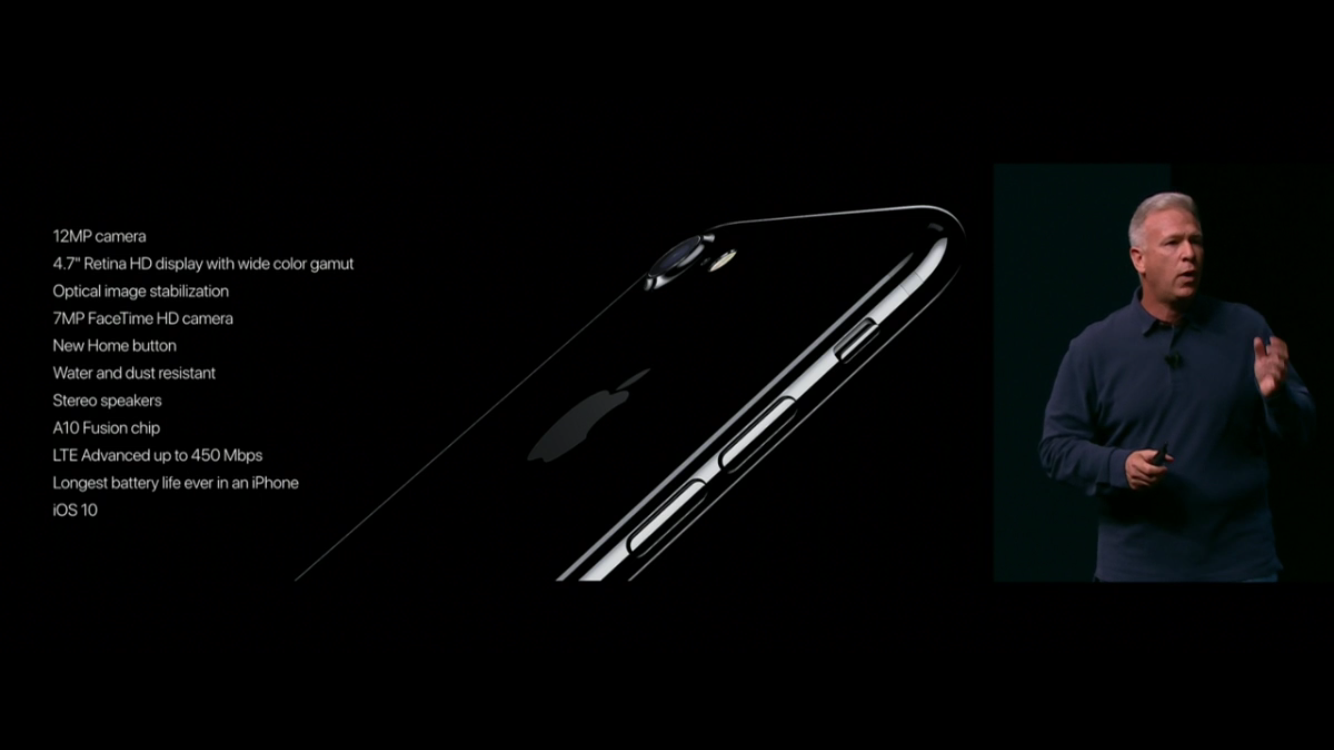 That about covers it for the Apple iPhone 7 Event. They close with Singer/Song writer Cia performing to get the audience in the mood to embrace their new devices they'll soon have available.