Chartboost Brings Developers Together Through Groups
Today mobile game monetization platform Chart Boost has come up with a new feature to help Developers promote each-other's titles. The new "Groups" feature will allow multiple developers to partner up and select based a wide variety of choices that include: country, incubator, language, and more.
The SF based company has already built a network that incorporates 16,000 games and 8 billion ad impressions per month. This all started when they began facilitating advertising trades between mobile game makers and helping developers cross-promote titles within their own network of apps. Earning revenue by selling inventory.
CEO Maria Alegre went on to say:
"the company started receiving feedback that groups of four or five developers wanted to trade with each other, instead of doing one-to-one deals."
Adding,
"indie developers might want to partner up in one group, or game makers from a specific geographic region might want to work together."
"We find that these partnerships are usually based around friendships,"
"They might have met at this incubator or at GDC [Game Developers' Conference]. Or they might just respect each other's work."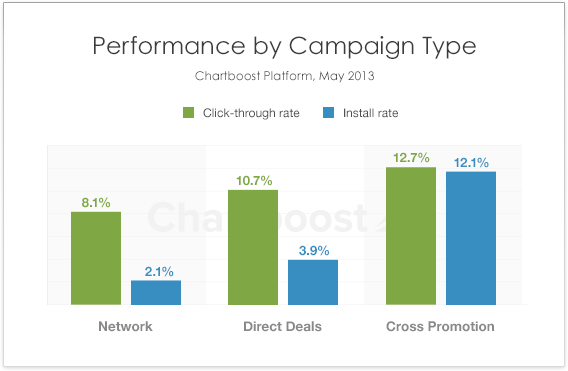 Alegre notes that direct deals even perform better than typical mobile advertising campaigns. With the average CTR (click-through rate) on a direct deal between two different developers being 10.7%, VS 8.1% on a regular network. If a developer cross-promotes their own titles to existing players, the click-through rate is better still at 12.7%.
As a matter of fact, 71% of the publishers Chartboost works with are doing direct deals.
Alegre says:
"Basically, direct deals have become a required tool for any big developer that needs to do user acquisition,"
This is actually really leveling the playing filed for a lot of developers. And it's something I refer to in my new book (The App Launch Blueprint) as Joint-Venture Partnerships.
Alegre added:
"The vision of Chartboost is — instead of first having to make enough money to build a platform team or network tech, we'll give that technology for free to anyone," Alegre said. "For most developers, it's never enough of a priority for them to build a platform internally unless they have so many hits in a row, that they have money to invest in it. But we're democratizing access to the network technology."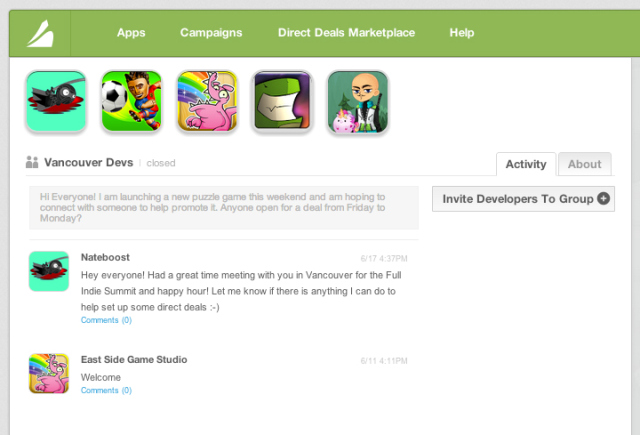 If that wasn't enough to get you excited. You'll be happy to know that everyone's favorite photography app has made a major update integrating 15-second videos and new filters. Today they've deployed these new features to their 130M+ users. My sentiment, having just tested it out a few minutes ago can be summed up in two words: over it.
But maybe you'd like to check it out..
..so enjoy their cool video below.