Cycloramic App gives your iPhone magical powers..and, provides a 360 degree hands free video.
A new iPhone app called Cycloramic could be the coolest thing since, well, the last coolest thing I wrote about.  Normally, shooting 360-degree video hands-free would require the help of additional hardware. With the new Cycloramic app from Egos Ventures, the iPhone will self-spin (yes spin itself) around by vibrating at certain frequencies.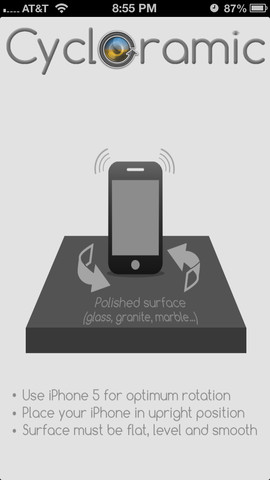 Check out the video below.

Developers warn that the iPhone must be placed upright on a flat, hard surface without a case or stand. Also noting, the iPhone 4s:
"will only turn very slowly on perfectly level glass. This is really designed for iPhone 5."
You can download the Cycloramic app from the App Store for 99 cents.  You'll also find some demo videos from the developer's YouTube page below.