Facebook updates Mobile Ads to Allow Developers to target Wi-Fi Users and Specific OS Version
Pretty cool if  you ask me.
Most of us who are 'up to speed' with things know that FB CPI campaigns have proven to be extremely effective.  Maybe not as effective as a CPE (Cost Per Engagement) campaign, but still very effective nonetheless.  In Facebook's most recently update the company is allowing Developers to specifiy whether or not they want their ads only showing up when the users are on Wi-Fi (increasing the probablility of them installing the app).  Facebook has said to have seen a 3x increase in ROI compared to "other advertising channels".  On top of that, its user acquisition (CPA) cost has gone down 30%.
Great job Facebook.  I may consider buying some of your stock if  you keep stuff like this up.  Facebook notes in their blogpost that this could be,
"a particularly good fit for apps that require significant data usage."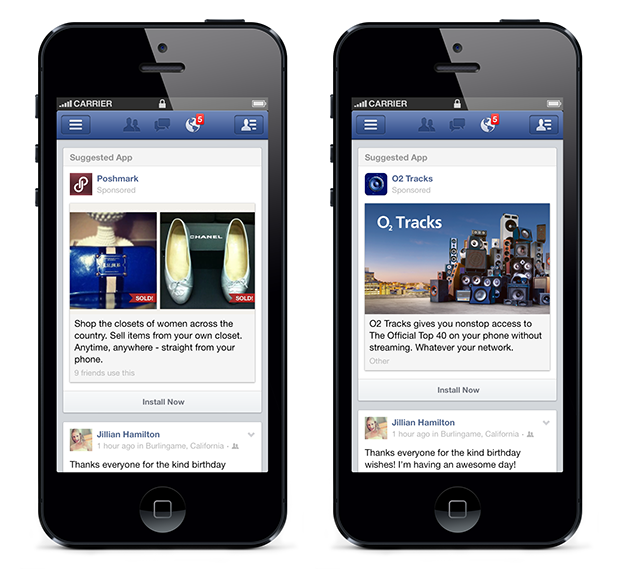 In addition, Developers can now target based on operating system as well (not just iOS vs Android, which wasn't previously possible).  This could prove to be very important to developers who have built features that are only accessible/usable on the newest iOS 6+, for instance.
Lastly, Facebook informed developers can now build and launch mobile app install campaigns from its ad creation tool, and its said to only take minutes.