FB Paid Installs Perform Just As Well As Organic Users
New data from Localytics shows that users acquired through FB's PPI on mobile perform just as well as organic users.  This could be very good and insightful news to those looking for a smart way to boost their downloads and rankings without having the immediate downfall after their campaign that most experience with incentivized burst campaigns.
Since the launch of the platform last year, Facebook has claims to have generated more than 145 million new app installs for developers.  Localytics research shows that 81% of app users acquired through Facebook advertising use the new app more than once, compared to 78% of new users acquired organically.
Needless to say, this shows just how valuable Facebook is, and is increasingly becoming for mobile marketers everywhere.  The study observed the retention of Android, iPhone and iPad users during a 60-day period ending Sept. 10, 2013. As well as, acquisitions that were attributed to Facebook mobile app install ads were compared to organic users who weren't attributed to any other advertising channel.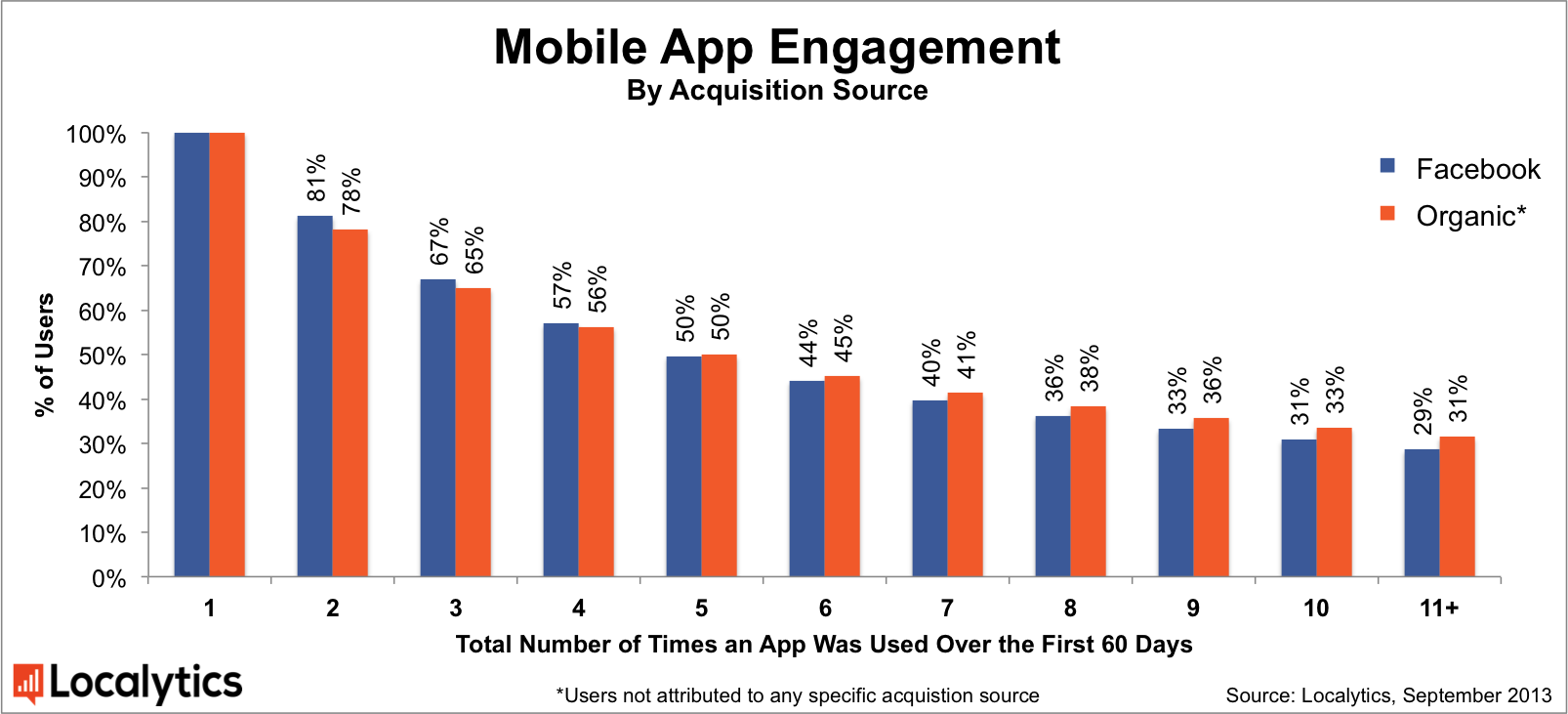 Again, as seen in the image above – Facebook Mobile App Install ads bring users that have much more value than those acquired through a short-term burst campaign. If you're a marketer who's found the results Facebook delivers in the past to be not up to your standards, or expectations (like I have), then now might be a good time to give it another shot.