iPhone and iPad Usage – The Who, What and When.
Better late than never. Last Friday Flurry released some insights on the optimal times to reach consumers when their devices are 'in hand' (or at least not far). We all know that 'content is king' and if that is the case, then context must also be queen – especially when it comes to reaching consumers on their mobile devices.
Needless to say, each device evokes its own and unique user behavior.
We will talk briefly about context as it relates to iOS devices. Particularly, who uses each device, which devices are used to enact what aspects of users' lives and personalities, and when usage tends to take place (and peak).
This analysis is based on the 397 million active iOS devices Flurry currently measures activity on. It was taken during the month of May with a random sample of 44,295 of iPhone and iPad users.
If you're interested in reading ALL of Flurry's insights in response to the data, as well as their full report – you can find it here.
Otherwise, please enjoy the images below.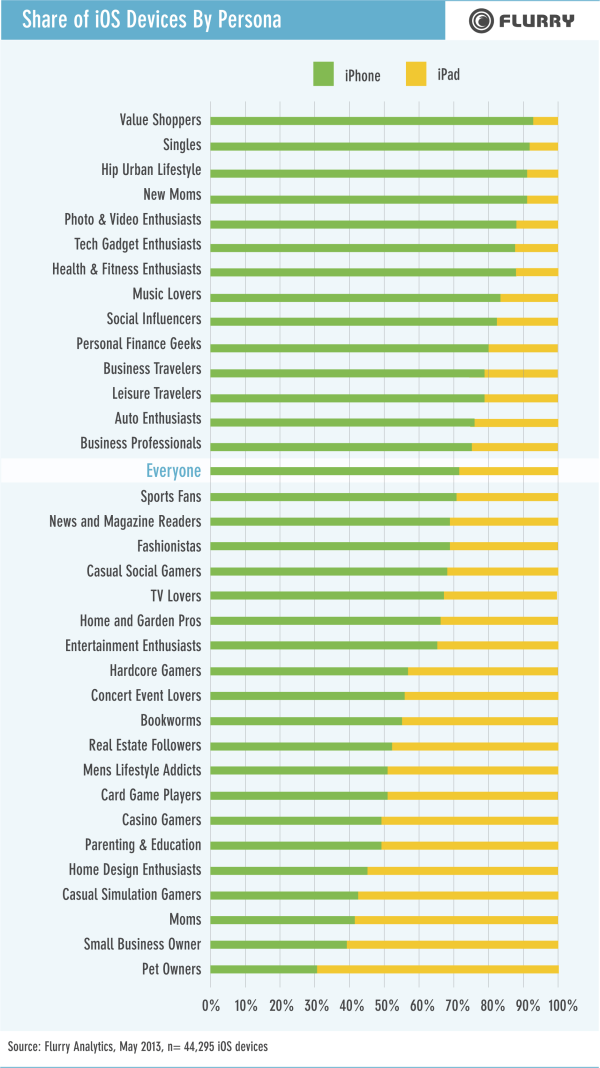 As seen in the image above, iPhone appears to dominate most 'personas' with the exception of:
Home Design Enthusiasts
Casual Simulation Gamers
Moms
Small Business Owners
and Pet Owners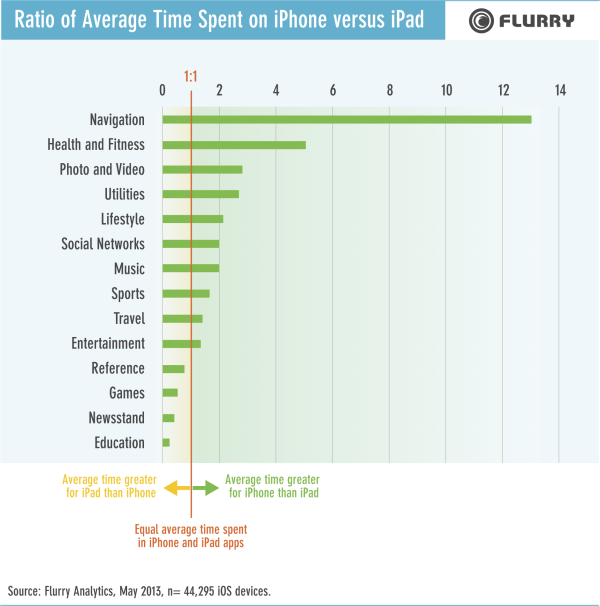 When it comes to "time spent"
iPad only comes out ahead when it comes to :
References
Games
Newstand
and Education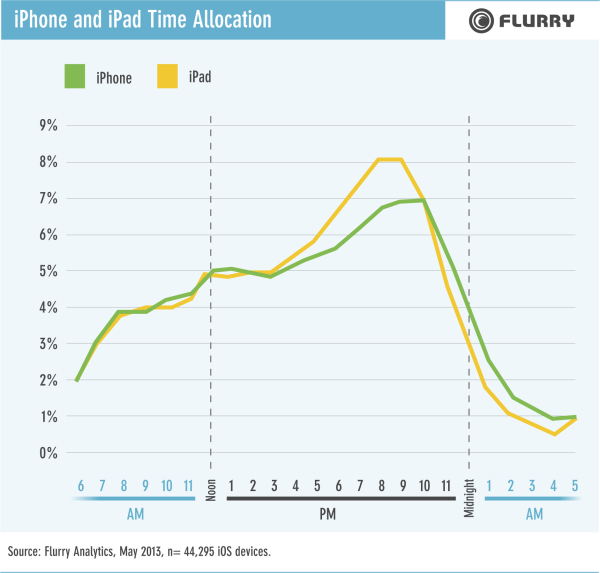 While iPad does peak slightly more between the hours of 7pm and 10pm, both iPad and iPhone have similar time allocation.