Mobile World Congress 2013 Meet Firefox OS | Newest OS in the battle for 3rd place
Mee the new Firefox Mobile OS, HTML5-friendly brought to you by Mozilla. Certainly taking a big step forward in its mobile strategy earlier this week Firefox is clearly aiming to be a  THE 3rd player in the smartphone landscape currently dominated by Google's Android and Apple's iOS. Mozilla announced that 18 carriers have now committed to its Open Web HTML5 device push; the launch of the Firefox Marketplace app store to aggregate content for the platform; and some of the first low-cost handsets coming out of its carrier partnerships that will be on their way this summer.
The idea is that carriers may have a better opportunity in markets with lower overall smartphone penetration, and a customer base interested in low-cost handsets (versus premium devices like the iPhone or a Samsung Galaxy device).
According to Matthew Key, CEO of Telefonica Digital, in a discussion with TechCrunch,
"In Latin America, 82% of the population does not have a smartphone today, so we have the potential to make the market in those developing economies," 
"They're at a different stage of development."

The Firefox Marketplace (AppStore) has also signed on a number of early partners including: Zeptolab, maker of Cut the Rope; Disney Mobile Games; EA games; Facebook; MTV Brasil; Nokia's mapping effort HERE; SoundCloud and Twitter will all appear in the marketplace with HTML5-based web apps optimized for Firefox OS handsets. This is a move of particular importane for Mozilla as having popular apps are a key part of attracting users to different devices, yet alone OS's.
The 18 new carriers announced yesterday at the  Mobile World Congress in Barcelona were: Latin American giant América Móvil, China Unicom, Deutsche Telekom, Etisalat, Hutchison Three Group, Japan's KDDI, Korea's KT, Russian MegaFon, Qtel, SingTel, Smart, Sprint, Telecom Italia Group, Telefónica, Telenor, Telstra, Portugal's TMN and Russia's VimpelCom.
This is also the first major update to Mozilla's partner network since it had announced an early list of seven (Deutsche Telekom, Etisalat, Smart, Sprint, Telecom Italia, Telefónica and Telenor) back in  July of  2012. It also demonstrates that the group continues to gain ground with carriers looking for a viable third way in the smartphone market — ideally one that gives those carriers more say, and a bigger cut, in how services get deployed on new devices.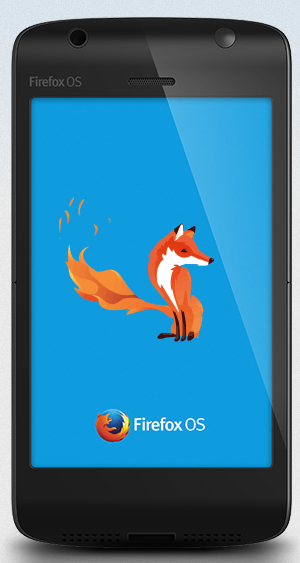 Despite the vote of confidence, it's going to be a long, uphill battle to fight for smartphone market share in a world currently dominated by Android and iPhone. A report from Strategy Analytics predicts that Firefox OS will account for only 1% of smartphones shipped this year, with Android taking a 67% share.
The HTML5-based framework of Firefox OS, is built on open Web standards, which will mean that every aspect of the device — including even the phone dialler — is built as an HTML5 application. Firefox says this allows for faster performance compared to how HTML5 typically works on Android- or iOS-powered devices, where web apps have been often seen as inferior to native apps on those platforms.
Gary Kovacs, CEO of Mozilla said,
"Firefox OS brings the freedom and unbounded innovation of the open Web to mobile users everywhere," 
"With the support of our vibrant community and dedicated partners, our goal is to level the playing field and usher in an explosion of content and services that will meet the diverse needs of the next two billion people online."
Here's to the under-dog.
I'll say if it turns out half as cool as their website, I'll be impressed.
Let's see what they can do.