November App Annie Index for Games and non-Game Apps
First and foremost, I normally include the screenshots of all the Top Publishers, Top Apps, etc. But it appears as though my 'PrintScreen' Button is not having it today, so I'll have to skip that portion of the article and instead deliver the information through interpretive dance. Not really.
But let's hope by the end of this you know what's up, and what's down (in terms of apps and their rankings).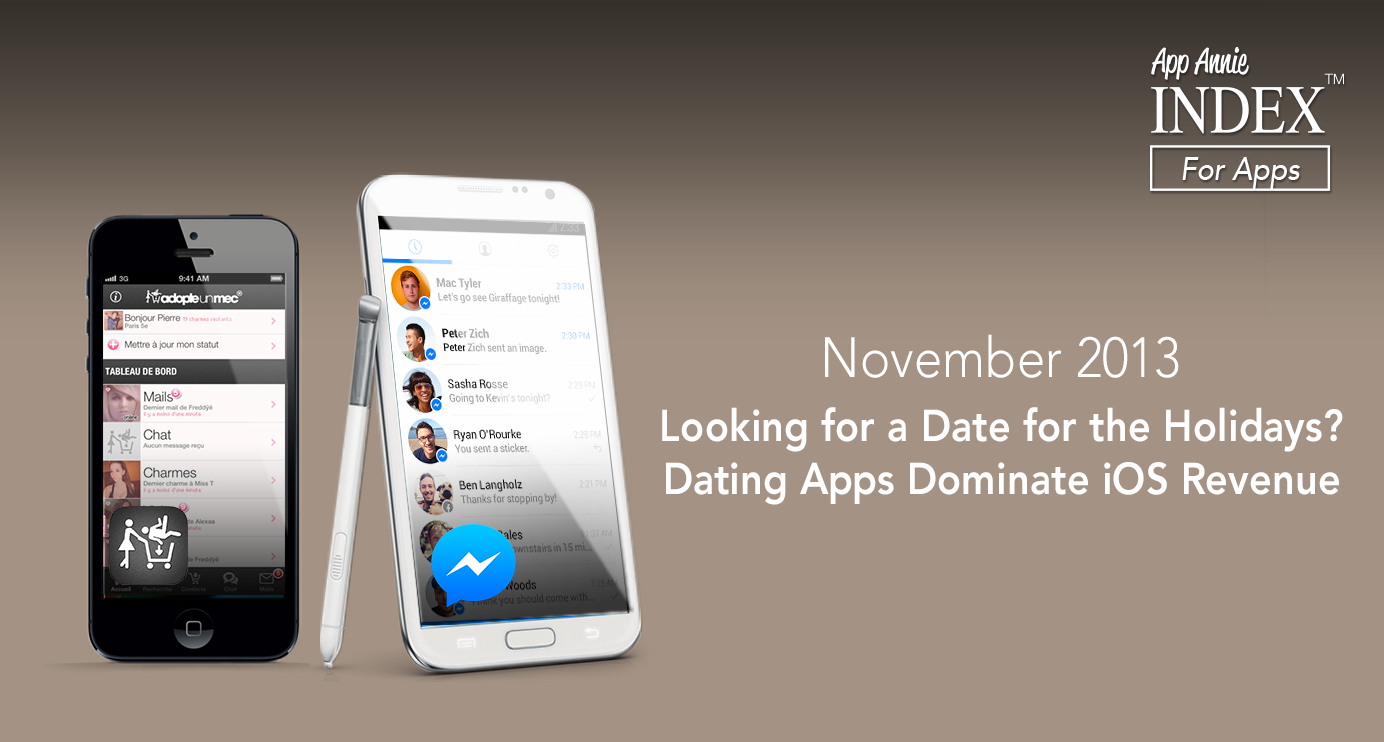 First, we'll take a look at non-game apps, the top 10 Publishers for iOS were:
1) Google
2) Apple
3) Tencent
4) Facebook
5) Baidu
6) Alibaba Group
7) Hightalk Software
8) Bitstrips
9) Outfit 7
10) Microsoft
Interestingly, you would think that Apple would leads its own platform, but Google actually has less apps (36) and takes the #1 spot.
Top Publishers by Monthly Downloads for Google Play for November were as Follows:
1) Facebook
2) Google
3) Sungry Mobile
4) WhatsApp
5) Outfit 7
6) Microsoft
7) Kingsoft Internet Software
8) LINE
9) Twitter
10) NAVER
Again, you would think that Google would lead the way on their own platform, but that is not the case for the month of November, Facebook – which only has 8 Apps in the Google Play Store, compared to Google's 127, outranks Google to take the #1 spot.
Looking at Revenues..
Top Publishers by Monthly Revenue for non-game Apps in November were:
1) Pandora
2) LINE
3) Apple
4) Disney
5) Microsoft
6) Zoosk
7) Smule
8) Time Warner
9) Comixology
10) Badoo
Surprisingly, Pandora manages to retain the top spot for highest grossing publisher on the iOS App Store. What's more interesting though is Seeing Microsoft at #5, when if you look at monthly downloads they're at #10.
When it comes to the Top Publishers by Monthly Revenue for non-game Apps on Google Play we have:
1) LINE
2) Sungy Mobile
3) Kakao
4) GREE
5) Pandora
6) Voltage
7) WhatsApp
8) Comixology
9) TomTom
10) MagazineCloner
Looking into Apps individually, you can find out more here
Jumping into Games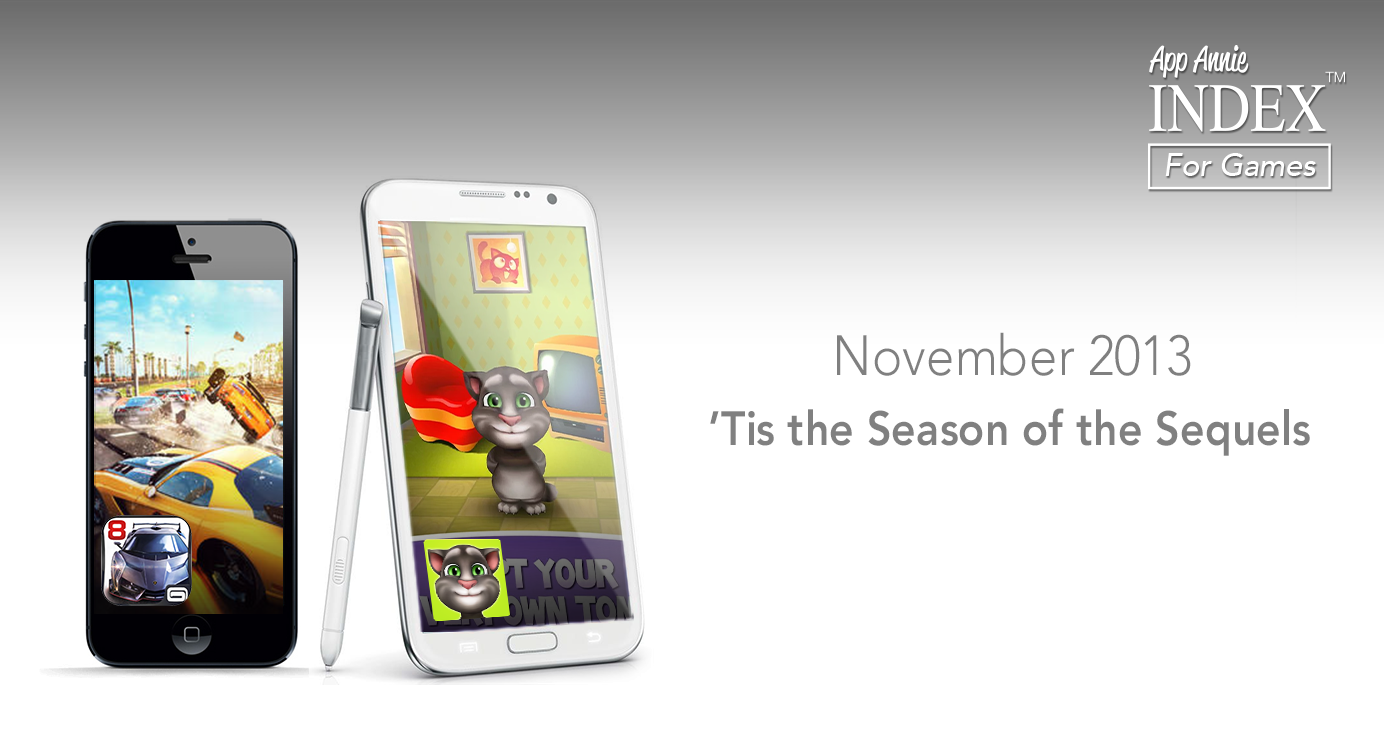 Gameloft is leading the way with 4 of the top 10 games on iOS Downloads. The Top Publishers by Monthly Game Downloads for iOS in November was as follows:
1) Gameloft
2) Electronic Arts
3) Tencent
4) Disney
5) Tiny Piece
6) Bluebear
7) King
8) Glu
9) NaturalMotion
10) Rovio
Yes, Rovio is all the way at the bottom. It would seem like just yesterday they were dominating the App Ecosystem with their angry little birds, but no doubt times have indeed changed. They make the majority of their money on merchandising these days any way, so no worries.
Google Plays Top Publishers by Monthly Game Downloads were:
1) Tiny Piece
2) Gameloft
3) Electronic Arts
4) King
5) Rovio
6) Disney
7) Doodle Mobile
8) Kiloo
9) Zakeh
10) Imangi
It appears as though there has been more shifts happening on the Google Play store than iOS, but regardless of the fact, it is evident how much F2P Apps are making an impact on rankings within the App Ecosystem.
Top Publishers by Monthly Game Revenue for iOS were:
1) Supercell
2) King
3) GungHo Online
4) Electronic Arts
5) GREE
6) Machine Zone
7) Tencent
8) Gameloft
9) Storm8
10) Kabam
Top 5 spots remained about the same, while Machine Zone, and Tencent both made significant climbs 6, and 13 spots, respectively.
Looking at the Top Publishers by Monthly Revenue for Google Play we have:
1) GungHo Online
2) CJ Group
3) King
4 LINE
5) COLOPL
6) SuperCell
7) GREE
8) DeNA
9) Electronic Arts
10) Kabam
Google Play had a bit more jumps and drops in rankings, but over-all it seems like Japan and the US represent the majority of the top 10 rankings.
More on individual apps downloads and revenues can be found here