Samsung Claims 63% of Android Market with their 'Phablets' – App Economy Middle Class Also on the Rise
Phablets. Fonblets. Same thing. What's important for you to know is that when it comes to the Android Market – Samsung is king. No really. Take a look at the graph below, and tell me that they don't dominate the other OEM's. 63.3% vs HTC which is nearly 9/10's behind them at 6.5%, LG at 5.9%, Sony at 5.6%, and Motorola at 5.0%.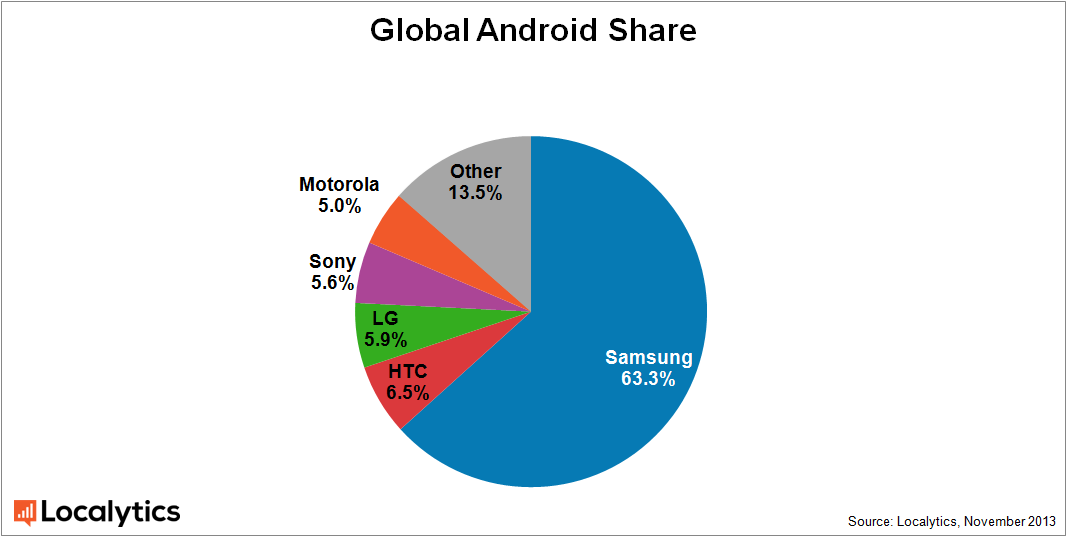 I mean, even if you add all the stats together and multiple them BY 3, they would still not represent the same percentage that Samsung have has. So now that you know by just HOW MUCH Samsung leads among its competitors, you may be thinking.. "Well, how does it fare as far as actual devices are concerned?" Smartphones, Tablets, let's take a look.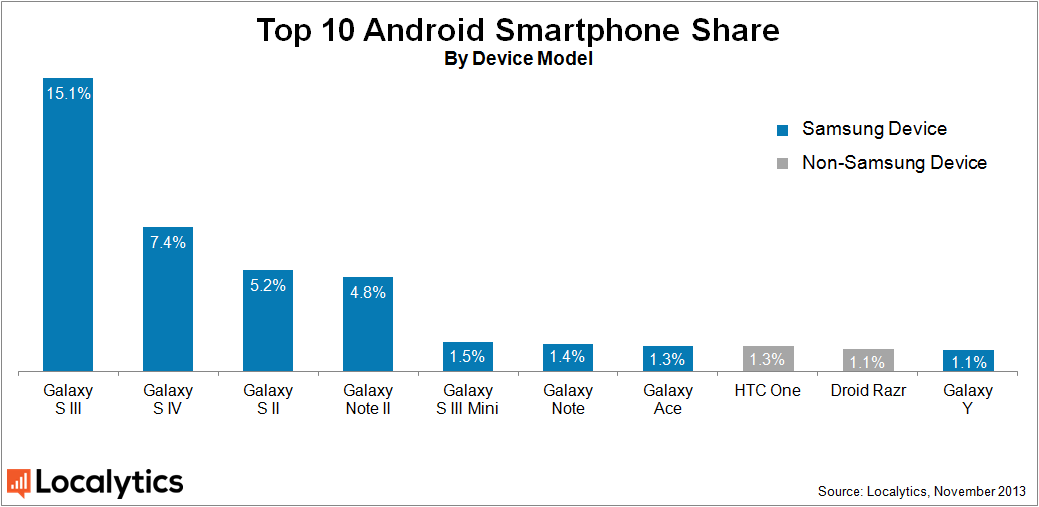 As can be seen in the chart above, Samsung represents 8/10 of the top Android Smartphone devices. The only two exceptions in the mix at 7 and 8 are HTC and Droid, respectively.
When we look at tablets, things are a little bit more mixed up, however it's evident (from the chart above) that Samsung still represents 5/10 of the top spots, for Tablet Share. Thanks to the folks at Localytics for these insightful images.
In other news..
Flurry released some interesting stats that all-in-all shows the increasing health of the middle class in the App Economy. In other words, more developers (and apps from those developers) who are making a decent amount of $ despite not being among the top 1%, or 10% of Super Star Apps.
As is evident from the charts below:
The number of indie owned app developers that have a worldwide audience of over 20 million Monthly Active Users (MAU's) has rose from 7 in Q1 2012 to 32 in Q3 2013. This represents an incredible 357% growth in 18-months.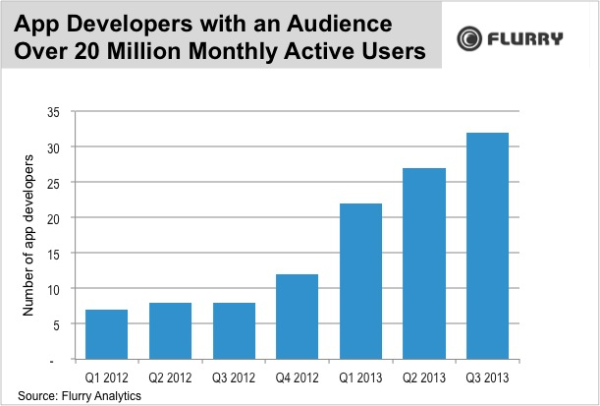 The number of app developers with an audience over one million MAU has also risen from just under 400 to 875, a 121% growth.