Smartphone Addiction – 9% of US Adults Use Their Phones During Sex, 12% In The Shower (wtf?)
A new chart from Jumio/Harris Interactive shows just how addicted we are when it comes to our smartphones.   Evidently the survey results indicated that 72% of smartphone owners are almost always within 5-feet of their devices.   Not to mention that 3/4 smartphone owners check their devices as soon as they wake up (I'm one of them).  Another 40% check them every 10-minutes.
Perhaps it is not such a surprise then that 55% of adults use their phones while driving (guilty on this one too).  Meanwhile, another 35% use them in the movie theater, and 33% do so on a dinner date.  Another 9% use them during sex, and 12% WHILE THEY'RE IN THE SHOWER?!
Seriously.
 More in the chart below.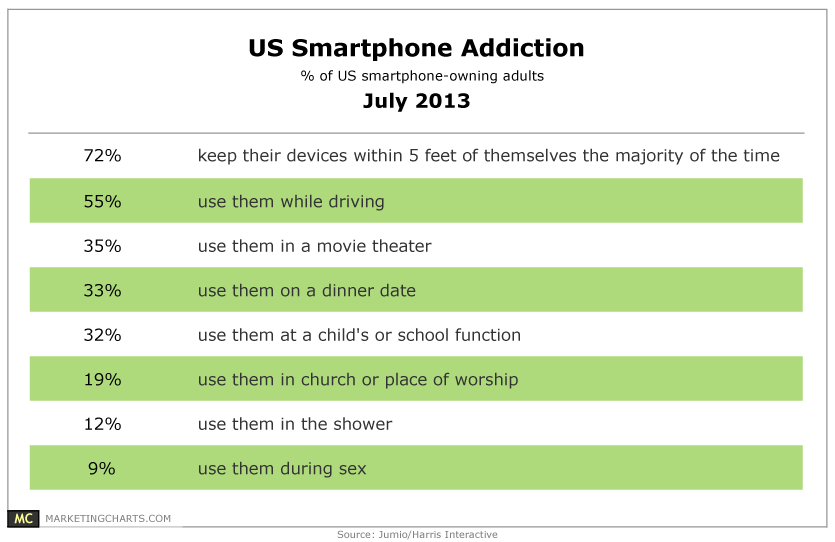 About the Data: The 2013 Mobile Consumer Habit survey was conducted online within the United States by Harris Interactive on behalf of Jumio between June 13-17, 2013, among 2021 U.S. online adults (of whom 1102 respondents are smartphone owners/users) aged 18 and older.