Grow Your Bottom Line
Starting TODAY
Let's END THE STRUGGLE - together.
SEO
Outranked: The Verge & CNET
SEO
Outranked: Mashable and AT&T
Social Media
Quarterly Results for: Facebook, Instagram, Twitter, and YouTube
Email - Open Rates
Email - CTR
Digital Marketing
SPEAKER - Digital Marketing, Best Practices for: Social, Search, Email and everything else.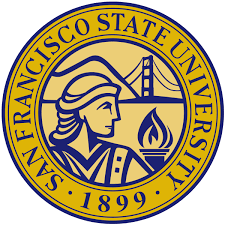 Mobile
AUTHOR - of the App Launch Blueprint
(Guide for Developers on Launching their app into the Appstore(s))
Mobile
SPEAKER - Silicon Valley Code Camp
P.R.
Client Featured on: WIRED, GIZMAG and 10+ other highly trafficked publishers.
Previous Successes & Happy Clients..
After previously not having the best experience with our former Marketing Agency, we were reluctant to start a new despite the unrelated connections but we decided to give Kevin a shot to see if he could help us drive revenue and brand awareness. Needles to say, our experience has been more than exceptional. Some of the things he was able to achieve in only the first 30-days worth mentioning are:
Ranked 6/3 of the keywords we were targeting via SEO.
Increased our social followings from between 28%,343%, and 829% on Twitter,Instagram, and Pinterest, respectively. Our engagement across a multitude of channels also increased anywhere from: 27% and 400%. Kevin also aided us in optimizing our email efforts and helped us generate an additional 52 leads, and 3-sales within these first 30-days. We look forward to continue working with Kevin hopefully well into the future as we continue to grow our company. He has proven to be the most proactive digital marketing expert we've ever encountered and always does his best to over deliver, as well as making sure we're mindful of the metrics that are most important to us. To date, we've generated over 200 leads and numerous sales as a result.

Doug Pearson - Founder Pants Up Easy
In the 10 months I had the pleasure of getting to know Kevin he has demonstrated an incredible understanding of the complexities involved in both the Digital and Mobile landscapes. Not only from a marketing perspective, but also from a monetization, UI/UX standpoint; his suggestions and insight have been invaluable. While having spent 10 months working together, I could tell immediately that Kevin was a go-getter ready to hit the ground running. Within his first 2-days he was able to devise a complex strategy to maximize user engagement across multiple time frames, as well as the best methods to monetize them per their respective verticals, in addition to where would be the best places to acquire users that would yield the highest LTV. Kevin would be an asset to any company, and I hope our paths cross again one day.

Ran Davidi - Director of Product Sikka Software, Inc.
Kevin understands that success in business is built on solid relationships. Kevin served as a Marketing Consultant to a business networking group that I have been involved with for the past year. He did an excellent job in helping to guide the group through start-up to fully functioning. Kevin proved to be an excellent facilitator, creative thinker, and a good problem solver. Kevin would be a great asset to any organization or business looking for a talented marketing professional.

Terri Miller - Founder & President TLM Consulting
Over the past year, I've had the opportunity to get to know Kevin while he consulted for our business development group. While educating us the need to knows of Social Media, SEO, SEM, he articulated it in way that made it clear to understand. Kevin brings a work ethic that is off the scale. He is driven, self-motivated, goal oriented, and certainly determined to stay on top of things when it comes to App and Mobile industry. I would recommend Kevin to any company as he would be a valuable employee.

Ronan C. Gaudario - Principal Voya Financial Advisors
Kevin's foresight on the mobile monetization strategies within iOS are unparalleled. He's what I would consider a true expert in his field. As a developer for the iOS platform, I've come across several so-called iOS experts, but many of them don't understand the true intricacies of navigating the iOS space. Kevin provided insights that had tremendous immediate impact. Most importantly, he had so many little tricks up his sleeve on how to get ahead in the mobile app industry through solid monetization strategies.

Nitin Rampart - Portfolio Manager & Entrepreneur Mauritius Advisors
We started working with Kevin in an effort to generate new business leads internally, while streamlining the creation, management and optimization of our campaigns across different channels.

Kevin had a knack for mobile lead gen where he effectively drove down our CPA over 200% . He also helped us implement a customer drip system which generated in excess of $5k in its first month. I look forward to continuing to do business with Kevin in the future and recommend him to anyone who is seeking a qualified, genuine, professional.

Kevin Dufficy - CEO Financialize, Inc.
Kevin Steineman has an extraordinary talent for effectively communicating ideas, processes while keeping the focus on the defined goal. He is a solutions oriented thinker, his follow through is always impressive, and handles stressful situations without missing a beat. Kevin has a knack for connecting people and building relationships that will serve him very well. I envision Kevin being a key player with an organization who wants their products and services to be regarded as the very best in the industry.

Linda Huddleston - Principal Unique Insurance Services, Inc.
Our company employed Kevin for our social media commitments 6 months ago. Kevin has since demonstrated an incredible aptitude on Facebook and Twitter and continues to do so every-day. Kevin is very personnable, and empathetic towards our companies goals. Because of this, at times we fear he may leave us some day. That being said, Kevin is without a doubt a true expert in his field, he ALWAYS exceeds expectations on value, and has the integrity others would envy.
What we learn from Kevin day-in and day-out is absolutely priceless, I highly AND HAPPILY recommend him to any company looking to achieve greater results with their Social Strategy. I truly cannot say enough.

Julie Mackenzie - CEO Pinkalicious, Inc.
Kevin has efficiently advised us on how to quickly building a web presence, manage it, and optimize it. He explains difficult concepts in a way that is easy to understand and implement. On top of that, he is very supportive in providing feedback and assistance whenever called upon. I would recommend him to any firm, or business that is in need of improving their online presence, leads, and conversions.What we learn from Kevin day-in and day-out is absolutely priceless, I highly AND HAPPILY recommend him to any company looking to achieve greater results with their Social Strategy. I truly cannot say enough.

Jason Tong - Account Executive Truste Advisors, Inc.
Kevin has an excellent knowledge in mobile app development industry. From very basics to advance stages of app development and promotion, he is well acquainted with everything especially in the marketing area.I am a developer for iOS and his insights about apps were helpful. Kevin would be a great hire for any job in the app industry.

Namit Gupta - iOS Developer Helpchat, Inc.
Kevin is extremely talented, centered, focused and experienced (don't be fooled by his apparent youth) in handling people and providing ideas to move ahead. He delivers what he promises and would be an asset wherever his marketing talents find him.

Byron Hancock - CFP Hancock Partners, Inc.
I look forward to working together.
Reach me at:

kevin@steineman.com
with the subject line "Consulting Help"
Alternatively, you can add me on skype: kevinsteineman
IMPORTANT - Please Read Before Inquiring!
+
To save us both time, please send your inquires with the following information:
Full name
Best contact phone number
Best Email
Best time to contact (including timezone)
Budget and business vertical