Apple reveals next-gen wireless charging – Patent
Finally.
Seriously, do I have to say it again?
Finally.
I mean, you would think that they would have had this technology pre-iPhone 5 release.  But no.  Apple likes to release things 'fashionably late'.  Any way, the scoop is – they filed a new patent application that outlines  charging low-power devices from a near-field magnetic resonant (MFMR) power supply.A few watts of electricity could be transferred wirelessly from a NFMR power source, operating about a 6ft away from the receiving device vs being connected. The patent was published this week by the U.S. Patent and Trademark Office and discovered by AppleInsider.
The filing notes that:
"a realistic and practical approach to wireless transferring usable amounts of power over distances suitable for limited applications can be realized."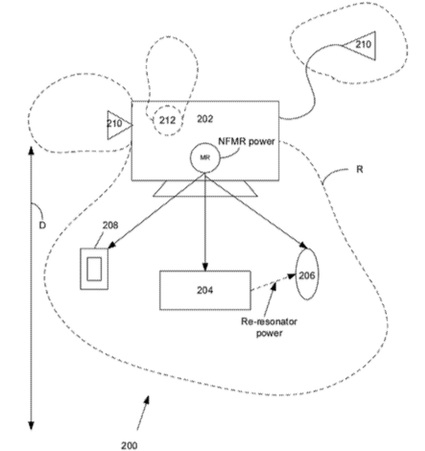 Potentially more than one device could be charged simultaneously with this technology.  Although, considering the current watt limitations, it's possible such a technology could only be useful for charging an iPod, iPhone, or possibly even an iPad mini.
..But likely not a full-sized iPad,  at least not for a full-speed charge.Needless to say, the fact that it's wireless charging, makes it very cool.
-Kevin