iOS and Android userbase hit 750 Million
iOS and Android userbase hit 750 Million
Flurry has reported that there are 750 million iOS and Android activated devices.  This comes from over 220 countries and it is said that these users will generate $10 billion in revenue this year alone.
The report has also shown that China is set to overtake the US as the nation with the MOST # of active iOS and Android devices (see chart below).  As it stands, the US has 181 million devices with China just behind with 167 million.  The UK unfortunately is  far behind in 3rd with 35 million active iOS and Android devices.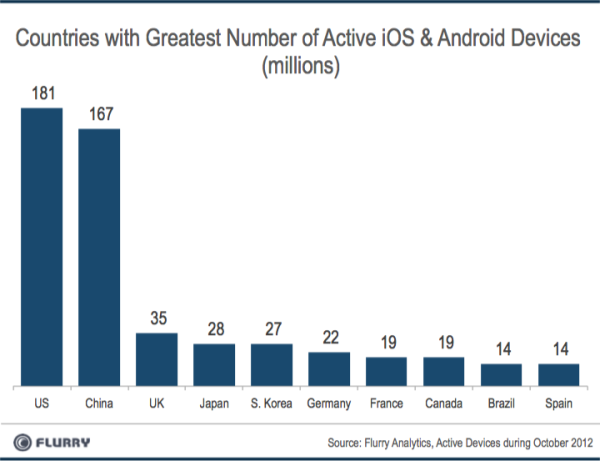 Flurry analytics predict that China will claim the top spot by the end of Q1 in 2013.  I'd imagine if we weren't in the holiday season that it would take place sooner.  Flurry states that the growth is spurred by China's vast population and growing middle class which I don't think will be slowing down anytime soon.
-Kevin